10 Ways to NOT Miss Your Mr. Right
I find that in the search for Mr. Right some women stick around with Mr. Wrong for way too long, pass up Mr. Right because he didn't come in the package they expected or already have/had Mr. Right and ruined the relationship comparing him to the image of Mr. Right depicted in movies or by their friends and peers or even just the made up image in their minds. I hope that I can assist women to realize the key aspects to identifying your Mr. Right and holding on to him.
Your Mr. Right is exactly that…YOURS ! Where I think women fail in the search for their ideal partner is in realizing that your true Mr. Right may only be viewed as Mr. Right to you. Unfortunately because of movies and television and other sources women have fallen into the trap of all looking for the same exact guy.
10. Know who you are or at least be at a place where you are open to finding yourself. It is really difficult to find your soul mate when you don't even know who you are. Granted you will not be at the end of your journey of finding yourself but you at least have to be open to change. If you happen to be one of those women who has said to yourself or your friends "No man is going to make me change who I am." Then you are not ready for Mr. Right. It is nearly impossible to merge two lives together as one and neither person compromise. So a huge part of finding and keeping Mr. Right is knowing when it's acceptable to compromise and when what you are compromising will compromise you.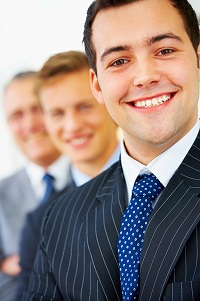 9. Know what you are looking for. If you think you know what you are looking for…look again. I challenge you to write a list of what you think you are looking for in Mr. Right. Once you've completed the list you should read through everything that you have written down. Next you should throw it away. Chances are everything that you have written is what you are or what you think you will be compatible with. Sometimes your soul mate is the total opposite of what you think he should be in order to make you a more well-rounded person or take you out of your comfort zone or possibly to give your future children the best of both worlds and the best team of parents. Don't get me wrong, your Mr. Right may have one or two of the attributes you think he should but just be cognoscente that he may not. Think beyond your comfort zone.
8. Acknowledge someone that matches your criteria even if they do not match what you imagined. To bring this point home, I recently witnessed what I call an impromptu social experiment. As an attendee of an event, one of my youngest clients attended that happens to be in his early twenties, tall, small frame with glasses walked over to a huddle of women. He stretched out his hand in hopes that one of them would accept his offer to dance. Sadly he walked away denied. I approached the girls to find out why they declined him, without hesitation they all laughed and talked about his appearance. So I told them the story of his childhood, his young adult accomplishments and his recent job offer with one of the top Fortune 50 companies in the United States with a six-figure salary. I walked away and watched. One by one they all gave reasons why they needed to step away from the huddle that they stood in for most of the night. It was funny watching what became a scavenger hunt. All of them scattering their separate ways to find him and in essence putting their friendships on the line. Needless to say he had already began a conversation with someone who accepted his hand to dance before she found out about his promising future.
7. It doesn't matter what he looks like…as long as you are attracted to him. Stop being shallow. I think this is self-explanatory but for those who need to read more. Presentation is great but it's exactly that…presentation. This is one of the easiest things to fake. So if most of your criteria for Mr. Right starts and/or ends with monetary, possessions, visual or sound affects then prepare yourself to possibly be duped.
"

Mr. Right may only be viewed as Mr. Right to you

"
6. Mr. Right may only be viewed as Mr. Right to you. Yes ladies, I am actually saying that your friends may not agree with you. In addition, we should examine what agreeing with you means. I certainly feel that Mr. Right should meet your trusted friends. That your friend's opinions should count. And that your friends should approve even if they don't agree. So if your friends don't see the love connection or don't think that he is has the right job, salary, car, house, family etc. that's just fine but if they see an issue with his character, morals, personality or criminal record…those are the things that matter.
5. Accept your Mr. Right for who he is. It's really simple. If you hang out in a biker bar you can't then be surprised that you only find men who are bikers. Nothing wrong with bikers but if you know in 10 years you may not want to be married to someone that may strap your kid to the back of a motorcycle then you should consider that up front and change your dating pool.
4. You shouldn't have to go out of your character to gain M. Right's approval. If you constantly find yourself saying to yourself "I really don't want to do this" or "I don't think this is a good idea" or "I don't think that's the best way to do this" then maybe this is not the man for you. You should never have to do things against what you would normally do in order to obtain or maintain a man's interest.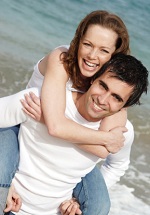 3. If he doesn't like you for who you are then he's not Mr. Right. It's difficult to do as some women are so afraid of being alone that they would rather mold themselves into what they think men are looking for. I caution you in this as while you are carrying on the persona you think is accepted he is only Mr. Right to your Mrs. Wrong. Once the novelty subsides, and it will, and you start to become yourself again you will soon discover that he slowly will become Mr. Wrong as you become Mrs. Right. Don't start off the relationship with an inequality. If you do this, you will never allow yourself to see if you really do fit and could be setting yourself up for exactly what you fear…being alone.
2. If he's legitimately not Mr. Right…move on. If you have any question that the man you are with is not Mr. Right and you legitimately have tried your best to evaluate all the good and bad of the relationship and it still doesn't add up…you need to move on. It's not just the obvious where Mr. Right may come along but it's also very common for the same man in question to come back your way and for you to realize that he truly is Mr. Right. We've all heard the saying "If you set something free and it really belongs to you, it will find its' way back home".
1. Mr. Right looks just like you do. So of course with this one I am not referring to physical appearance. This is where you need to take some serious self-inventory. Think for a few minutes about all of your ex's and maybe even your current mate. If you happen to be attracting ALL men of a certain type and it happens to be something that you don't like, you really need to take a look at what it is about you that signals these men your way or even worse why you seek these men out. Most of all at minimum be self-aware and not be surprised at what you get if that is what you put out. People tend to either attract there twin or the opposite that attracts. Figure out which one you are and if it's not something that you like…change it.
---