As a huge fan of kpop and a bisexual women, and here are 10 idols I've totally fallen for:
1. IU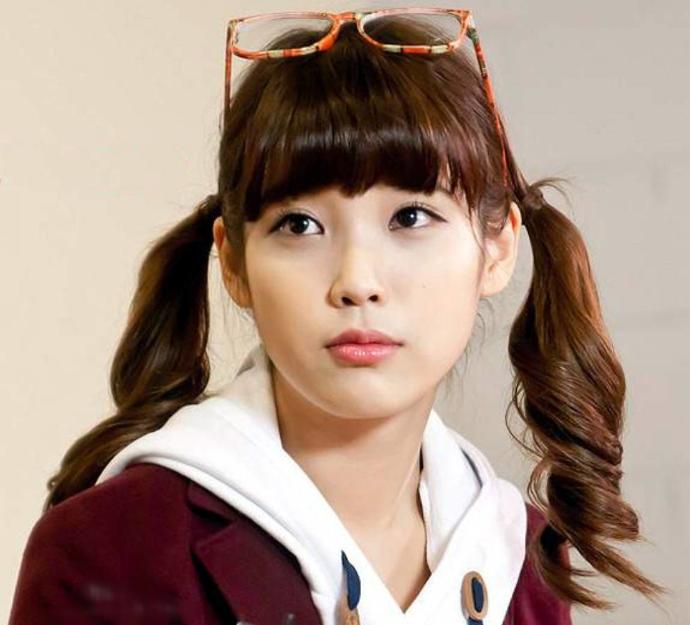 This little adorable one is solo singer IU. Singer of the cute and catchy hit song "Marshmallow," and with her cute face and amazing vocals she has been one of my number one crushes for 6 years now.
2. Hyeri
What can I say about Hyeri? She may not be the visual or lead vocalist of Girl's Day but her adorable and dorky facial expressions caught my attention and heart, and has earned her a place in my countdown.
3. Choa
Sexy and beautiful Choa got my attention after AOA's hit single "Short Hair," where Choa and fellow member Jimin (see her below) cut their hair to their now infamous short hair. And all of Korea saw Choa instantly changed and became the amazing beauty she is now.
4. Momo
The new girl group Twice got my attention very quickly. But Momo actually started off as my least favorite member as I saw her similar look and sound to Hyuna, but quickly learned my lesson that Momo is indeed an original, not only in sound but her beauty as well
5. Sana
Fellow Twice member Sana is one of the cutest idols I can think of. From her infamous "shashasha" line in "Cheer Up" that became an international hit to her adorkable cuteness, Sana wins in my heart.
6. Jimin
This little feisty cutie is Choa's group mate and AOA's leader, Jimin. From her feisty rap skills to her cute and innocent shortness and face, Jimin is the ultimate mixture of adorable meets tomboy and I love it.
7. Sunny
Snsd's energy pill Sunny makes me love her beauty and her fearlessness. Not only can she catch chickens with her bare hands and wrestle men and win, she's also saved a fellow member from being abducted. So if you're ever in danger this small ball of energy is the one you'd want.
8. Hyosung
I'm guessing from this picture you can name the two reasons why this hotty of Secret has my heart beating fast. She shows that an idol can be curvy and not the super skinny bodies you see other girls have and makes it rock. I mean who doesn't love those curves?
9. NS Yoon G
The second solo singer on my list is none other than the sexy NS YOON G. From her amazing songs about girl power to her amazing body that has me going, she's the perfect example of how in Korea a woman can be just as powerful as a man.
10. Hyuna
Aw what can I say about this hotty that everyone doesn't know. Former 4minute member, solo singer and half of the amazing duo Troublemaker, Hyuna is the icon of sexiness in Korea. This sweetie is the perfect example of your sweet and innocent girl during the day, but at night all bets are off and that sexy women comes out. That is why I decided to use this picture because it just shows that Hyuna is not only able to pull of being absolutely gorgeous, but somehow her innocent charm and childish ways show up in that cute expression of hers.
---