The Goonies (1985)
The Goonies has comedy adventure and many hysterical things that happen to all of them and some funny lines.
Road House (1989)

Road House is an awesome action movie, has some of the best fight scenes awesome lines beautiful women and awesome characters.
Gremlins (1984)

Gremlins is a comedy Horror movie that takes place around Christmas.
Ghost (1990)

Ghost starring Patrick Swayze Is about Patrick turning into a Ghost and to find out he became a Ghost its an awesome movie.
Jurassic Park (1993)

Jurassic Park has been called by many a groundbreaking movie.
Jaws (1975)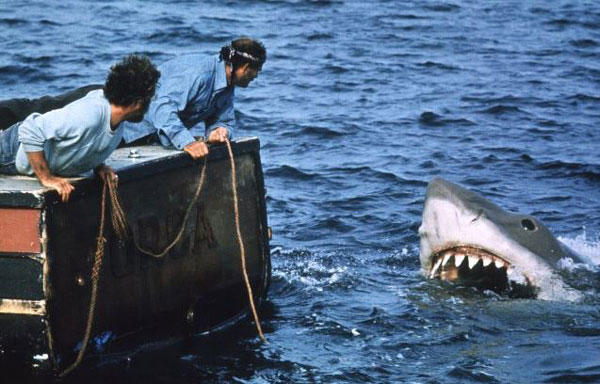 Jaws is an awesome horror movie by Steven Spielberg.
Monster Squad (1987)

Monster Squad has cool characters and really funny lines.
E.T. (1982)
This movie is a fun adventure.
Shrek (2001)

Shrek is an awesome movie that will make you laugh many times and a story that's so likable.
Who Framed Roger Rabbit (1988)

Who Framed Roger Rabbit is probably my favorite 1980s movie I love all the comedy and characters.
---