Hiya I had recently posted something here asking on how I can improve my tinder profile, and I took your advice and changed it up a bit. Now I'm wondering if there's anything else I should change? Feedback is much appreciated!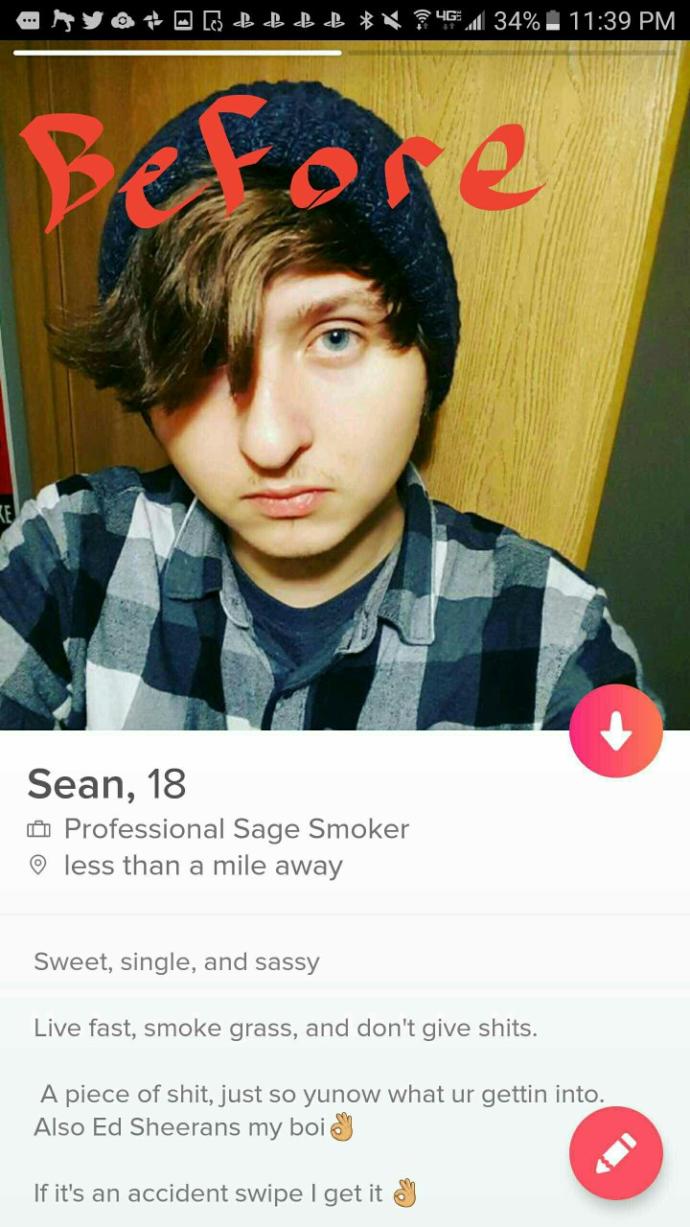 Updates:
---
Most Helpful Girl
Just the last sentence change that along with. The first sentence. Just simply write your age, interests, personality and what your looking for.. .

Hi im sean, im 18 and love music, im a very outspoken person and love to make a woman laugh.

Simple 😁
Most Helpful Guy
Much better, my man. Although I agree with everyone else. Get rid of that last line. And describing yourself as sweet, sour, and single sounds weird.

Everyone is already going to assume you're single on tinder.

Other than those two weird lines, you're solid.

I think you need to be less sexual, controversial (Don't mention smoking grass) and just be more descriptive about what you like to do. If you don't think people will like your personality, don't describe your personality. Only write positive things about yourself and it's okay to lie if it's only a little white lie. Something you can't disprove. Like if you said you try to workout or run every day.