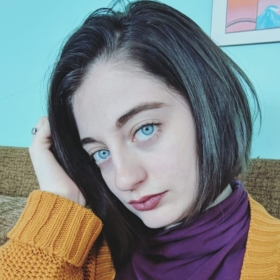 Relationship: In a relationship
Works in: Student
I am wiccan and welcome any questions about the religion as long as you're respectful.
I love the mud and the earth. Music is my life. I love music from the 50's and up. Not a huge fan of today's music but there is still some good stuff lurking around. Cat Stevens (now Yusuf Islam) is my favourite singer.
My boyfriend and I have been together for 5 years now.
I like girls.
So ya...that's a little bit about me. Feel free to ask me questions about me or for more advice.

Xper Points 60,758
Moderation Success Rate
No. Superb Opinion