There is nothing worse than leaving home without your headphones especially if you're working out lol!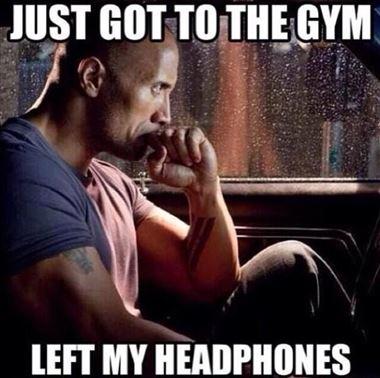 Updates:
---
Most Helpful Girl
I'm always bringing my earbuds. Sometimes I don't use them, but like someone told me, "it's better to have them and not need them than to need them and not have them" lol. Actually I cannot work out without music. Heck i can't do schoolwork without music lol
Most Helpful Guy
yeah, headphones are great for when you don't want to be bothered and just want to do something without people chatting you up.