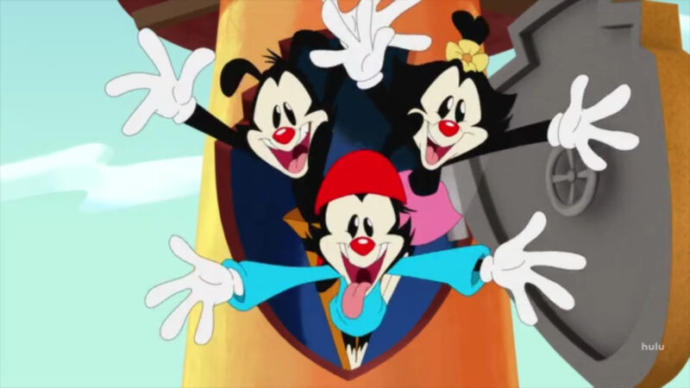 Bonus video:Being a 90's kid, I personally HATED the new "woke" agenda of the show, being pushed out by uber-feminist/man-hating writer Jess Lacher. The sketches were just dripping with a clear misandrist bias, and that writer clearly has a Jupiter-sized chip on their shoulder.
There's woke sketches devoted to first-wave feminists, gun-banning analogies, the FLOTUS'es, mansplaining, SEVERAL episodes viciously attacking Russia for no reason other than "they helped get Trump elected, so they must be a bunch of third-world idiots" (and I don't even like Russia; the segments were just mean-spirited and hateful), and literally an entire sketch for "manspreading," which even in 2018 (when these were written) was passé. These weren't mocking these subjects either; they were leaning into them and supporting them, 100%. The original 90s show was never this radical-left and mean-spirited, weren't afraid to attack both sides, and always kept the politics to a minimum.
A supporting character, Hello Nurse, was removed entirely for "being problematic," even though they just could've just no longer "objectified" her and given her more character development (like making her the new Warner Bros studio CEO; in the original series, she actually was intelligent and kind, and not just a running gag joke character). Stuff like this is present all-throughout the show.
However, The Pinky and The Brain segments were gold, though! Even the "Hillary Clinton" episode with The Brain's new "rival" who he tried to make president.
Overall, I give it a 6/10. The Warners sketches were mostly just woke, far-left BS, but the PaTB segments were just as good as the 90s.
Select age and gender to cast your vote:
Updates: