If your father was clumsy, goof, had a weird laugh, made lame jokes and treats you like a little kid. He's a soft, relaxed dad though.
Example: Bringing your homemade lunch box you forgot in front of people and kissing you and telling you ''have a good day''... you feel embarrassed though.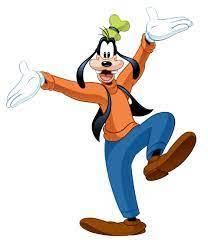 A couple friends and I once talked about what it would be like having a father like this. Our opinions varied. Two would be embarrassed in presenting a dad like that to friends but me and someone else thought that's way better than having no dad at all. Many children have dead-beats who abandoned them or abusive dads. At least having a dad treating you like a kid and being overly affectionate (even if he's clumsy) still loves you.
Select age and gender to cast your vote:
Updates:
1 mo
He rarely gets upsets. Only reasons he would be upset is:
- You betrayed his trust (ex: you changed his vacation destination and purposely lie to him about going fishing with him; going far as to exclude him from your life)
- Someone tried to hurt his child