1. Beards
These are the types of beards I love on men!
As you can see, they are trimmed and well kept.
I love a man with a well-groomed beard.
I love it either low or long enough to where I can twirl it around my fingers.
Its length is just perfect that way!
Facial hair further enhances a male's masculinity in my eyes.
If you have a mustache and a goatee (that's also great in my opinion).
If I love a full beard...I'm definitely going to appreciate that too.
2. Long hair
A. Dreadlocks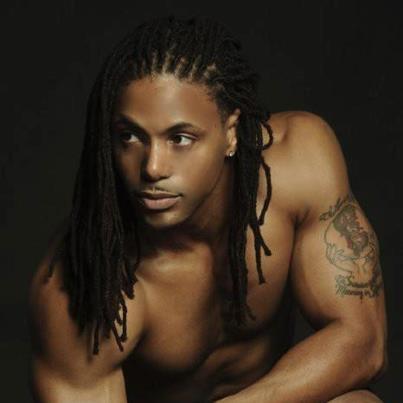 I love dread locks on a man!
If you can remember, I am an advocate for someone that keeps their look well-groomed.
Twirl your hair together with your fingers with a locking gel.
Give your hair several months to a year to fully lock.
The look is amazing!
I'm not a fan, of when people allow their hair to clump together and knot on its own.
The look of unkept dreads never looked great in my opinion!
When dreads are properly done, they look fantastic!
B. Braids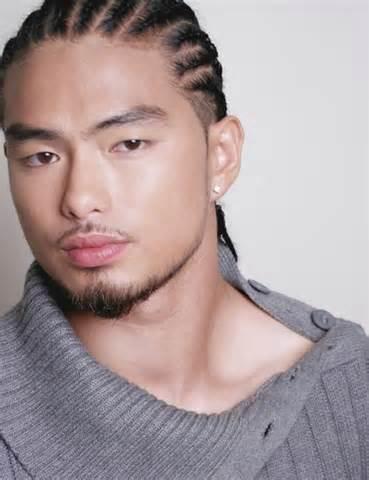 The above braiding style is called cornrows.
No matter how you choose to braid your hair; I love a man with braids!
When braids are nicely done, don't they look like a wall of art on ones head?
You can tell the amazing work that goes into some peoples hairstyles.
As one that also cares for her looks, I greatly appreciate it!
3. Bald
Come here with that sexy bald head!
You can be my genie, let me rub it and make a wish!
I love a bald head on a guy.
If he has a face structure that suits this look, he looks fantastic!
So, those of you men that are bald...don't think that all ladies dislike it.
Some of you carry it well!
4. Curly
I love curly hair!
It screams the word "fun" to me!
There's nothing like a ton of beautiful ringlets in a guy's hair!
A head full of curls gives a face so much personality.
5. Afro
This further emphasizes a guy's ethnic look.
A afro is so beautiful and it's a style you can't go wrong with.
Its been around for ages!

So, it exceeds those "looks" that are called trends.
This style is safe in my book because
it's always in style.
6. Dyed hair
Some men love to go on the bold side and try out un-natural hair colors.
Given a guy's personality and clothing style he can definitely pull it off.
Others like to dye their hair according to colors that will bring out their skin tone.
Both are great!
I love a simple dye job.
I dislike when people have 3-5 different colors in their hair, that look doesn't work for every one (very few people are able to pull that off).
---
So, there you have it!
I love a great set of looks and don't have a preference.
Whether these looks stand out to me or not, all has to do with the guy's personal clothing style, age, his confidence level, personality and (mostly importantly) face structure.
You have to know what goes with your face.
What other way than to experiment?
---