The thing with liquid lipsticks is: either it's expensive and crap, or it's expensive and good...
There is one alternative to this - which I will talk about at the end of this MyTake.
Liquid Lipsticks:
The purpose of a liquid lipstick is to mattify on the lips and stay on there - for a long time - prefferably not drying out the lips.
Kylie Jenner Liquid Lipsticks (€27.6)
I've tried them, I've hated them! Expensive, but extremely POOR quality for what you're paying. Sticky and try to smell nice, but you can smell the underlying chemicals and it's just unpleasant in every way. They dry fast on the lips, which is a plus, but they also dry out your lips, which is something you don't want. A definite pass on this one! You'll be paying for the 'brand', not the product.
1/5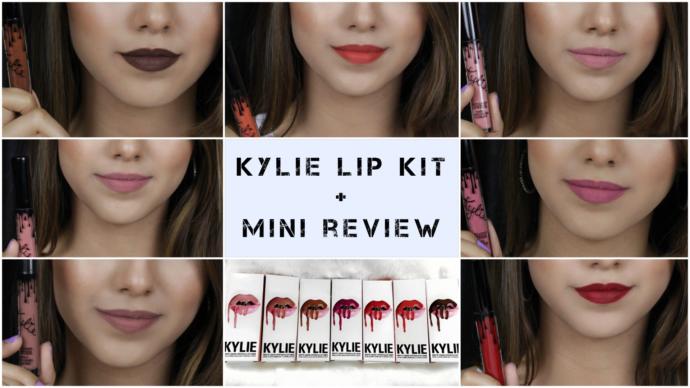 Colourpop Liquid Lipsticks (€5.7)
They're cheaper, they're better than the more expensive Kyle equivalents and they're overall a good buy. The problem with these is the staying power and the pigmentation - depends on which one you get, but generally speaking they're not that resistant to anything you eat or drink. But for the price, although drying, they're okay.
3/5
Jeffree Star Liquid Lipsticks (€19)
They're not cheap, they'e not overly expensive either. They're smooth, they're light on the lips, dry fast and stay on for a loooong time. They're velvety and the applicator is weirdly shaped to be able to literally line your lips while being applied. It's kind of amazing to be honest. Not they are a bit drying, but not overly so like the ones above. For the price, you do get a good product that's for sure.
4.5/5
The exception I wanted to talk about is the Maybelline Color Sensational Vivid Matte Liquid Lipstick. (€10)

Now...this is NOT stayproof, it's like a normal lipstick, but it's in a lipgloss container, it mattifies on your lips and is very silky and smooth on your lips. This is all awesome. The only problem might be to some - that it's not a lip stain - like all of the other ones are. I really believe this is a quality product nonetheless - but because it doesn't stay on I'll have to deduct a point from the overall grading.
3.5/10
Aaaaand the winner is: JEFFREE STAR!
---