Photo Source: underwearexpert.com
You can tell a lot about a guy from his clothes and appearance, but sometimes his underwear is more revealing. Don't get your panties in a bunch, find out what traits you can learn about a guy's underwear. WARNING: Photos may get you ladies excited. LOL
1. Tighty Whiteys
A man who rocks tighty whiteys is down to earth!
2. Boxers
Guys who prefer basic boxers are low maintenance and prefer to avoid the drama.
3. Black and White
A guy who sticks to black and white underwear keeps other parts of his life simple. (I thought the photo I chose was hilarious.)
4. Lounging Boxers or Briefs
If he likes to lounge in his underwear, he probably likes to chill at home.
5. Accessible Underwear
If a man can whip out his butt or junk, he can hop right out of his underwear to get lucky.
6. Bold and Patterned
If patterns don't scare him, he probably doesn't care what people think. But if they are a bit childish, hopefully he doesn't live with his parents!
7. Flashy or Metallic
No man is wearing a shiny pair of metallic underwear unless he's trying to be seen.
8. Fitted Briefs
If he sports a pair of bun-hugging briefs, he know he has a great butt and isn't afraid to flaunt it.
9. Bulgy Thongs
A guy who rocks a thong is bold and in-you-face! Get ready for a bundle of personality. There is nothing wrong with a nicely wrapped package, right gals and guys?
10. Commando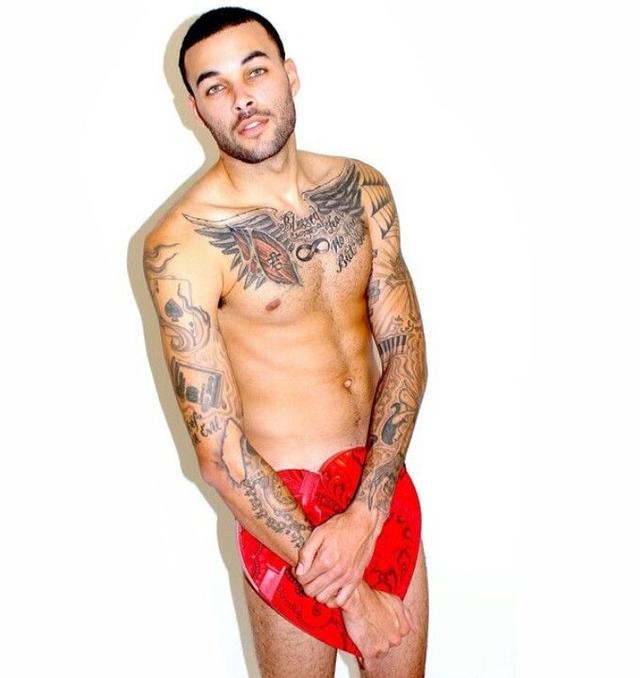 There is nothing wrong with letting yourself breath down there. He probably doesn't like to be suffocated or overwhelmed. He could also be low maintenance.
Guys, what underwear are you sporting today? Ever think about how females tend to have twice as much if not more underwear than a guy?
---