We're both Arab. He's from Saudi Arabia and I am half Palestinian/Half Syrian. I have known him for almost 2 years now (through school, he's graduated already). We talk 24/7 despite him living in Saudi and I live in the U. S. From what he's told me, he's coming to the U. S to visit me and meet my family, do you think him doing that means he likes me already or should I tell him either way how I feel? The last thing I want is for this to end up just as a friendly thing.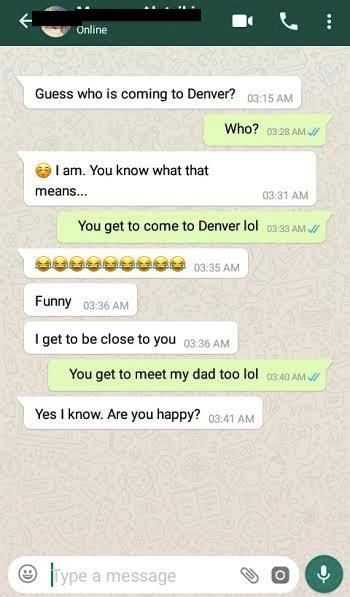 Updates:
---
Most Helpful Guy
From the messages it's easy to tell he feels something for you too. No guy will fly to another country to meet a girls family, just for nothing. He obviously likes you. Tell him and give him that extra push of encouragement, that way he can start expressing his feelings more clearly.
Most Helpful Girl
Be honest with him! It sounds like you guys are pretty close, so it wouldn't hurt to tell him how you feel.