With summer just around the corner, it's not eccentric to attend a few parties or even host your own. Any "praise worthy" party is bound to have a deliciously sufficing food selection. If you're anything like me, you don't want break the bank trying to satifisy the stomachs of a few or many guests. Whether you're hosting a grad party, having a backyard rave, or simply inviting a few friends/family members over, these could be the recipes for you!
LET'S GET STARTED ! *sassy upbeat voice* 😚
B-T-DUBS, I'm feeling the berry love today, so don't fret over some strawberries! 😝

Here's MyTake on:
10 QUICK & EASY SUMMER PARTY RECIPES
DISCLAIMER: The following food images do not represent a definite of what your creations may or may not look like.
Appetizers:
Fruit kabobs - Visit your local market or grocery story and purchace an assortment of your choice of fruits (buying the fruit seperately will allow you to save money while obtaining a larger quanitity) and wooden sticks (dollar tree or any other store of your choice). Once you've attained these, slice the fruits into a desired cut and place them onto the sticks.
Berry Pretzel Crostini - After picking up a pack of crackers (any brand), strawberries (and/or blueberries, blackberries, etc), cream cheese, chopped (fresh) basil, and brown sugar, obtain a platter.
Arrange the crackers in a single layer onto to the platter(s). Spread cream cheese onto each cracker, mix together the berries, basil, brown sugar, and lightly sprinkle the sweet fruit mix onto the cream covered cracker and VOILA!
Fruit Spinach Salad - Head over to your local grocery store again (if you don't already have the following items), and pick up a few packs of spinich salad packs (quanity will vary according to estimated guest count), a bottle of worcestershire sauce, 1-2 pack(s) of almonds, white sugar, olive oil (optional), strawberries, and seseme seeds (optional).
30min-1hour prior to the party: Combine a teaspoon of worcestershire sauce, 1/3 or less cup of sugar, 1/2 cup of olive oil, and 1-2 table spoons of sesame seeds into a small bowl/cup and refrigerate.
15min prior to serving: In a large bowl, mix together the spinach, strawberries, and almonds (1/4 cup pf almonds - more/less to your desired quanity. Pour the dressing over the salad and chill until serving time.

Main Course/Side Dishes:
Ethiopian Chicken Wings - Buy a bag of chicken wings and/or and chicken assortment, and obtain a bottle of soy sauce, cinnamon, ginger, and cloves. Boil the chicken wings for 20 minutes. While the chicken boils, mix about a cup of soy sauce in a bowl with a tablespoon on cinnamon, 1 teaspoon of cloves and 1/2 a teaspoon of ginger. Once the sauce is mixed, preheat your oven to 375-400 degrees farenheight (190-204 degrees C). Once the chicken finishes boiling, drain the water and place them in the sauce bowl. Once the chicken is nice and bathed, place them in a single layer on a cookie sheet / baking ban. Place the chicken in the oven and cook for 15 minutes or until crisped to your delight!
Gouda and Red Onion Pizza - For this delicous entree, you'll need a package of pizza dough, Gouda or Edam cheese (shredded, olive oil, 1 red onion (sliced), thyme (optional), cornmeal or flour, salt, and pepper. In a skillet, heat 1 tablespoon oil and add 2 cups of the red onion. Cook the onion until it is soft but not brown (approximately 5 min), then remove from heat. Stir in 1 teaspoon of thyme, 1 tablespoon salt and 1 tablespoon of black pepper. After this is done, grease a cookie sheet and sprinkle a thin layer of cornmeal (or flower) over it. Flatten the pizza dough onto the pan and brus it with 1 tablesppon of olive oil. Sprinkle the pizza with cheese (to your preference) leaving at least 1/2 in between the cheese and the edge. Top the cheese with the onion mixture, and bake for 12-15 minutes or until the crust is golden at 400 (tempature may vary by age and model of the oven). Afterwards, slice the pizza into your preffered serving size.
Thai Coconut Rice - This dish is as simple as it sounds. Simply buy a bag of rice (typically jasmine) and coconut milk or cream. Boil 2 1/2 cups of rice in 10 ounces of coconut milk. Limes leaves can be boiled with it for extra flavor. Top off the rice with a pinch of cinnamon and brown sugar. For an optional garnish, use coriander/cilantro leaves.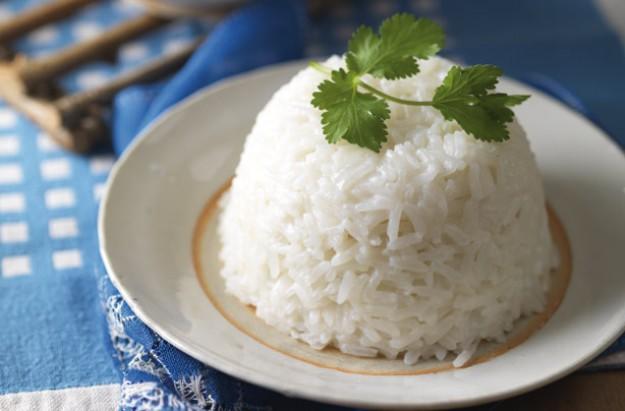 Meditteranean Kale - For a deliciously nutricious meal, try meditteranean kale. After purchasing kale, lemon juice, olive oil, soy sauce, salt and pepper, steam the kale for approximately 10 minutes. In a large bowl, mix together 2 tablespoons of lemon juice, 1 tablespoon of olive oil (add as needed), 1 tablespoon of minced garlic, 1 teaspoon of soy sauce, and salt N pepper to your taste. Toss in the kale and mix it together. For a more filling meal, add in your fave steamed veggies like zucchini, eggplant, beats, chick peas, etc.
Desserts:
WARNING: There may or may not be a chocolate overload:
Brownie Pudding - For this simple yet delicious dessert you'll need brownie mix (plus listed ingridents for the mix itself), pudding mix, nuts of your choice (optional), whip cream, half & half cream (or 1% milk), and oreo cookies (crushed). Prepare and bake the brownies according to it's listed direction (make sure to add nuts into the mix (optional). As the brownies cook, stir/whisp/beat the pudding mix with 1 cup half and half cream until smooth. Once the brownies are done and have cooled, spread the pudding mix on top. Spread the whipped cream or thawed Cool Whip on top of the pudding, then top it off with crushed cookies or chocolate. Chill this dessert at least an hour prior to serving.
Chocolate-Berry Panini - For this selection you'll need a chocolate spread (possibly nutella), pound cake (sliced into an even count - typically 12-24 slices), sliced strawberries, marshmallows (optional), whipcream, and your preffered non-stick cooking spray. Heat a skillet or panini grill to a medium temperature. As the griddle heats, spread half of the cake slices with the chocolate spread, strawberies (and marshmallows). Once the slices have been topped, cover the topped slices with the remaining slices. Grease the skillet with non-stick spray and grill each panini to a nice golden crisp. Slice the paninis to your preffered serving size.
***Soft bread can be used as an alternative if cake cannot be obtained***
Cheesecake Brownies - This yummy selection is a personal fave that will leave your guests mouth watering at first sight! For this simple dessert, all you'll need is one box of brownie mix, 1 package of cream cheese, an egg, and 1/3 of white sugar. Prepare the brownie mix as directed on the box and spread it onto a greased baking pan. In a bowl,mix together the cream cheese, egg and sugar. Top the brownie mix off with the cream cheese mix and swirl it to your delight. Once swirled, bake the brownies as instructed on the box.
For a healthier tastey alternative, I reccomend Greek Baklava Bars.
IF ALL ELSE FAILS, JUST PICK UP A PACK OF CUPCAKES OR A PIE FROM YOUR LOCAL BAKERY!
BON APPETIT! (っ^▿^)۶🍸🌟🍺٩(˘◡˘ )
REMINDER: Don't forget to pick up some plastic cutlery, plates, and napkins from your local grocery or discount store!
BONUS:
3 THEME IDEAS
1) LUAUA / BEACH PARTY - What better way to kick off the summer than with a beach themed party? Whether you can make it to the beach or not, this theme can be quit festive at an affordable price. Head on down to your local dollar tree where you can purchase tiki decorations, prop torches, grass skirt packs, drink umbrellas, etc all for just $1 !!! - WOW, WHAT A DEAL! And if you've got a pool, make it a bikini party!
2) NERD / MUSTACHE PARTY - Feelin' a bit nerdy or just love mustaches? Kick off that summer shindig nerdy style. Decorate your home, party dishes, etc in cute cheap mustache cut outs / any fandom decor your heart delights. To kick things off provide your guests with fake mustaches and/or nerd glasses while gettting funky to some 'old school' or 'movie score' jam. Make sure to tell your guests to come nerdy & quirkey.
3) WORLD PARTY - Do you enjoy culture, have a lot of friends of different backgrounds, or simply want to try something differet? Have a WORLD PARTY! Decorate your house in things from different countries (if you don't have them already), play international music, and serve dishes from different coutries. Have your friends join in too by possibly coming in a costume, teaching traditional games/dances, or just bringing a traditional dish of their culture.
OR... If all else fails, you could always keep things sweet & simple.
THANKS FOR READING MY TAKE !
✪ ✪ ✪ ✪ ✪ ✪ ✪ ✪ ✪ ✪ ✪
☮ ALWAYS REMEMBER TO SPREAD LOVE, NOT HATE! ☮
SOURCES:
TOZENUF. "Strawberry Spinach Salad I." Allrecipes.com. N.p., n.d. Web. 04 May 2015.
"Gouda and Red Onion Pizza." Midwest Living. Meredith Corporation, n.d. Web. 04 May 2015.
Chilicat. "Ethiopian Chicken Wings Recipe." Food.com. N.p., n.d. Web. 05 May 2015.
---