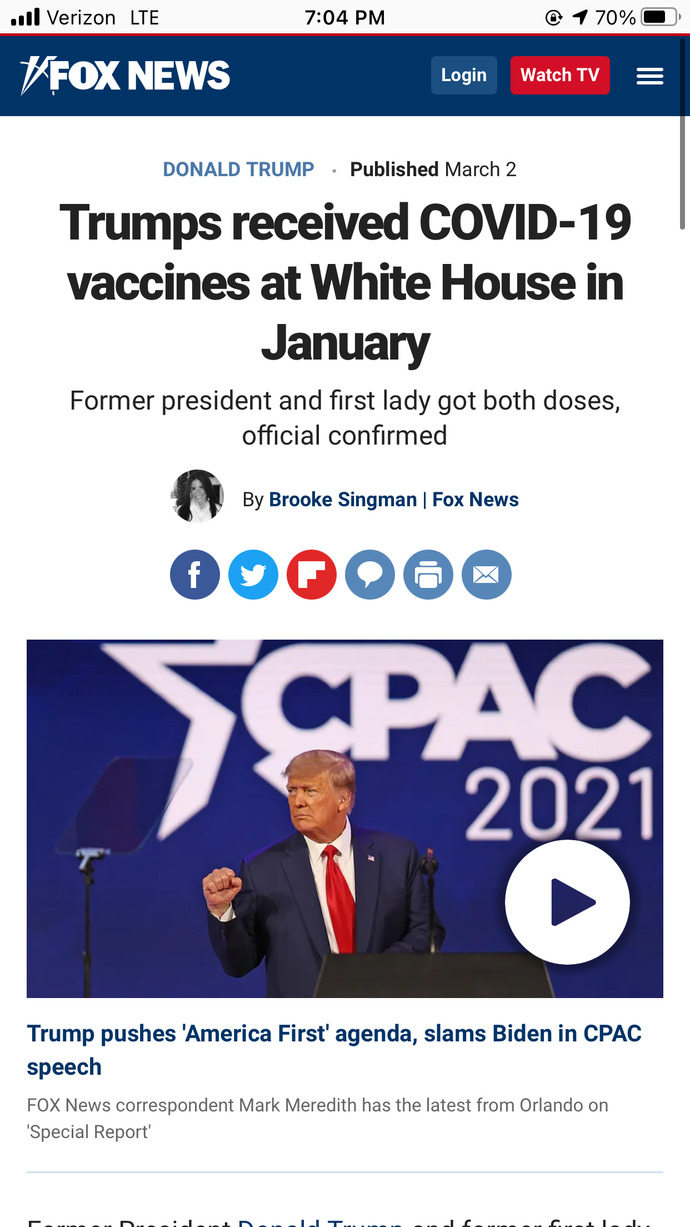 https://www.foxnews.com/politics/trumps-coronavirus-vaccines-white-house-in-january
thays righhht you anti-vaxxers your lord and savior got himself Vaccinated. Your thoughts?
Updates
Correction he got the vaccine in January but didn't admit he got it until march! Excuse me
Updates
So either:
A: You support Trump despite the fact he clearly is a pro vaxxer

B: Trump betrayed you because he got the Vaccine therefore why support him anymore?

C: Fox news is part of a broader conspiracy and can no longer be trusted with the truth

Which is it my dudes? Gotta pick one!