If you don't know these celebrities very well and have just seen them in a couple of movies or TV-series, you may be surprised that they actually looks differently naturally. Not every celebrities goes under the knife to get a drastic change that seems natural, some sticks with hair dye and makeup alone.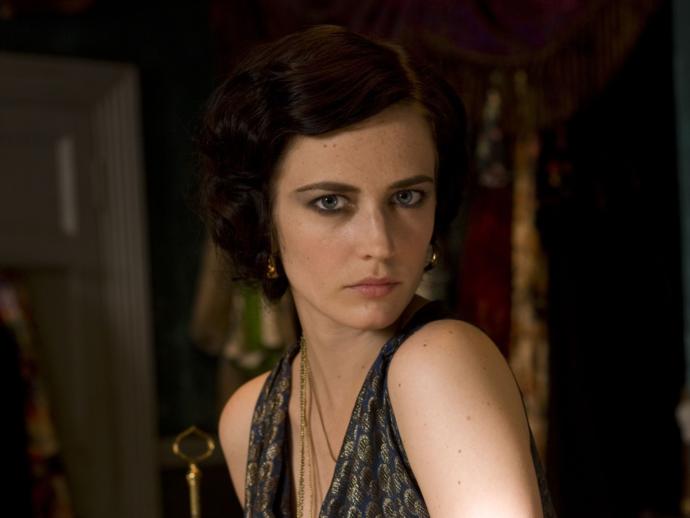 1) Eva Green
Eva Green is an actress and she's known for playing in the TV-series Penny Dreadful and the movies The Golden Compass, Miss Peregrine's Home for Peculiar Children and 300 for example. She often plays mysterious characters and has black hair in most of her roles, but in real life she has natural blonde hair. The black hair you're used to see is actually hair dye.
It looks natural combined with her well done makeup. I was a fan of her playing the role as the witch Serafina Pekkala in The Golden Compass. I admit I was a bit disappointed when I was younger and found out how wrong I was believing something that wasn't true.
2) Katy Perry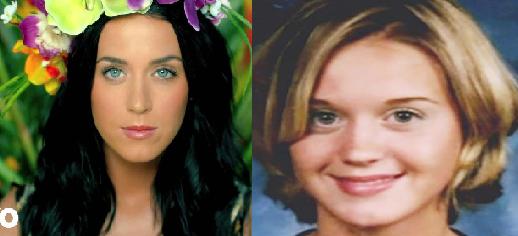 Katy Perry is the pop star that singed "Roar", "Dark Horse" and "Firework" for instance. She has dyed her hair in multiple hair colors, but do usually sport completely black hair. Naturally she's a blondine.
3) Anna Paquin
Anna Paquin often has blonde hair, but she's actually naturally dark brunette. But with the makeup she use for her skintone and the well-dyed hair, not everyone could guess it.
4) Jennifer Aniston
Friends' famous actor Jennifer Aniston isn't a natural blondine either. She's also a brunette like Anna Paquin.
5) Emma Stone
For fans who knows Emma Stone very well, this may not be surprising. But for new watchers who have seen her with orange hair may be a bit surprised. The actress could pass as a ginger as much as a blonde.
6) Madonna
Madonna is a famous musical artist. In addition she has played in many movies. Her fair hair is an iconic trademark she has. I couldn't imagine her as a brunette. She has almost black hair.
7) Elvira
She has a gothic dressing style and since many people of that alternative style dyes their hair, it's not that surprising that she used hair dye as well. But it's difficult to guess which hair color she actually has. She could be blonde, brunette or hazel. But she's a redhead, believe it or not.
8 ) Emmelie De Forest
Emmelie De Forest; The Danish singer are most famous for winning the Eurovision sing contest with the song "Only teardrops" with all the drums in the background. She performed her song with blonde hair. She can transform the way she looks with both makeup, different hairstyles and colors. She's naturally brunette too.
Actually I've trolled GirlsAskGuys twice asking which woman was the most beautiful and people believed I gave five options to choose from, but it was only two women I showed the community. It was Emmelie De Forest on four of the pictures and Emilia Clarke on the fifth. Here you can see the thread.
9) Emilia Clarke
For people who hasn't seen Emilia Clarke in other roles than Daenerys Targaryen in Game of Thrones would maybe think she rocked the characters trademark in real life too. Her plantium blonde hair is dark brown in real life, not medium blonde or hazel colored like many believed. Emilia Clarke is also a more cheerful and smiley person in the interviews than as the show's Khaleesi.
10) Allisions Williams
I'm not familiar with Allisions Williams and she's a new celebrity I discovered recently. After seeing a picture of her as blonde, I first assumed she was it naturally. In one of the picture it looked like she was born that way. Maybe like a blondine who just put even lighter highlights in her hair or bleached it a couple of shades lighter. After googling her I found out she was another brunette.
Conclusion:
After seeing all these celebrities surprising the easily fooled me, I now knows that I can never trust a person's hair color anymore. It may or may not be real. With good hair dyes, makeup and contact lenses, you can change your look a lot and still look natural. So people who don't know you may not be able to tell. It's not as easy to guess as I first thought.
I usually guessed by looking at people's skin tone and eye colors. I think the transformations are fascinating and cool. It's interesting to see how people can change their looks for a role, but I do at the same time think people should be happy with the way they looks naturally. Beauty exists in different colors.
Tell me in the comments which celebrity surprised you most, and if you wants a part 2.
---