These are, in my opinion, the most stunning castles ever constructed in Europe. I've been fascinated by them and their history.
Enjoy!
#5 - Neuschwanstein Castle : Schloss Neuschwanstein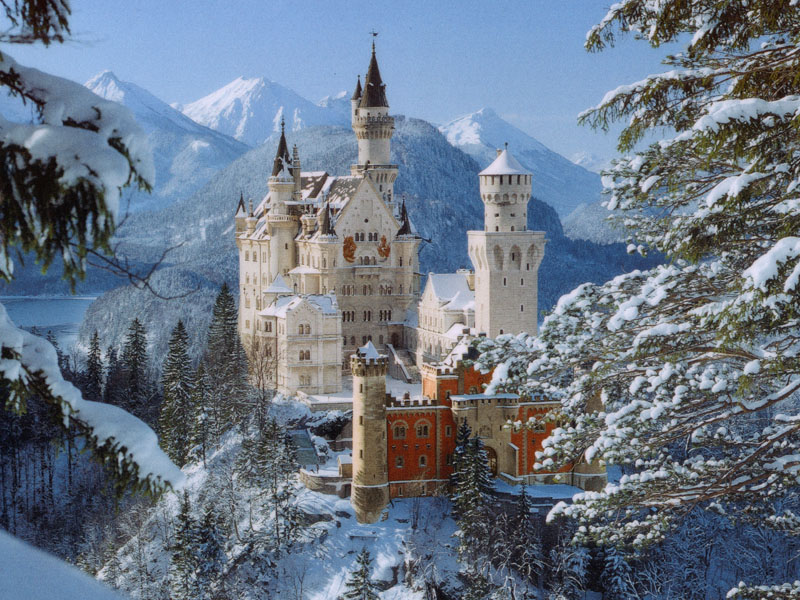 This place is found on a rugged hill above the village of Hohenschwangau near Füssen in southwest Bavaria, Germany. I bet it gets eerie at night!
#4 - Le Mont Saint-Michel
I've actually been to this place last Summer, and it's just as magical as it looks on this picture. Word of warning though, do not get caugh up in the tide! It's located by Brittany (Bretagne), due north of Rennes in South-West France.
#3 - The Tower of London
Possibly a bit of a biased decision, but the Tower of London makes it into my top 3. The red you see in the ditch/trench around the castle are actually hundreds and thousands of ceramic poppies, each symbolising a fallen WW1 soldier. As a born and bred Londoner, I'm very proud of my British heritage.
#2 - Castel dos Mouros
Unfortunately I couldn't get a good aerial picture of this beast of a castle, but this should do. This place just exemplifies what castles should be: IMPENETRABLE. This place has a fantastic view of the sea as well as a stunning view of the Portuguese Algarve. Located only a few miles from Lisboa, you should take your chances!
#1 - Alnwick Castle
You may have already guess where this was going, but yes, my #1 castle is Alwick Castle (a.k.a that muverfookin' Hogwarts place). This is where J.K.Rowling imagined the famous school of witchcraft and wizardry so many of us would love! It's found in the North of England between Edingurgh and Newcastle-upon-Tyne.
Well there you go folks, I hope you enjoyed and cultured yourself with what truly marks us Europeans. If you've got any castles of your own you want to share, please feel free to post some pictures!!
---