Usually when people think about urban exploration they tend to use words such as "creepy","dangerous" or "why?" or ask if you want to kill someone in a desolate place,the truth is actually far from such and more meaningful
We spend most of our lives "encaged" in our minds,afraid to talk about the things that are deep in us,afraid to let people see some our less charming occupations. We always talk about "going away somewhere far from here",thus we need to escape from the "normal" and just explore like we did in the old days.
Some people use fancy words for urban exploration such as infiltration,reality hacking,documenting or some unknown slang that makes you think of the deepweb or the stupid part of youtube…there is actually no need to sugar coat it,you are exploring,you have left the normal world behind for a while to pursue a little unknown.
There is no limit to urban exploring,you can start with your own basement,and continue with abandoned houses,old factories,water towers or go deeper into the earth like exploring service tunnels,sewers,metro tunnels.The first step is the most important because you have to be able to enjoy it,if someone is forcing you to do it,like a friend who just wants some company because the dark may be quite overwhelming sometimes,then think about it because it is not something quite pleasant or for those that fear dark,unstable and unknown places it can be a little too much.I will share some of my experiences and not just try to theorize everything because urban exploring is about practice.
I have been exploring such places since 8th grade when I felt I needed something to feed my interest for the unknown and because I feared the dark,I started out simple,with my grandparents' apartment building in a city in Moldavia where there was a big basement which connected 2 or 3 blocks,meaning it was "home" to nearly 90 chambers it was quite big with long and wide enough corridors,dark since the light always broke and full of "lovely" creatures like rats,cockroaches of all kinds and spiders obviously. I explored each corridor until I mapped everything with details to know which way is which,and after a while in understood that there is nothing to actually fear in the dark except your own thoughts.
I needed more after this so I decided to go to new places,next on my list was an abandoned shoe factory,followed by some old houses and an old lumber yard which was at the edge of town. This was in the first months,I later had to move to my home country and the city where I was born for high-school,that is when I started to explore my high-school which was very old,Alexandru Lahovari National College,I started with the basement where the old labs where,where I found lots of small animals kept in formalin,stuffed medium animals full of dust,old microscopes that did not work anymore and others,then I continued with the old chemistry lab which was a little empty but still had its cold and sterile-like look and lastly two big classrooms that looked like they were preserved in time.I continued to the attic where i felt a little weird because of my fear of heights,I found old books,a biology lab dummy skeleton which was a little broken and some school records from the 1950's.
I wasn't satisfied,it is hard to keep away from something you like,I started going to the now closed shoe factory,some unfinished railroad bridges that were quite unstable and my fear of heights did not help,and the crown jewel of that time,the Wood Processing Plant which was big,and took me almost a year of "visiting" every 2-3 days. Now just a lonely water tower stands there because 2 years ago they decided that a third mall will be placed there…thank God for malls *sarcasm_levelup*
Next step was taking things further and I went to other cities,or towns,went to an old cement factory in Argeș county,an nearly abandoned village near Pucioasa in Dâmbovița county and one summer I stayed in Bucharest I tried to visit as many as possible including many Old Town decaying building as well as factories near the Industrial Area,or north or it towards the Apărătorii Patriei area and then moved towards the center and "visited" the famous Universal Store which Is breathtaking and has a feeling of…danger I think. It is easy to get in but from the roof of the building is the safest and you have a good observation point from above the stairs.Many of the places in Bucharest are filled with that feeling of dread because there is always the possibility of waking up with drug addicts,homeless people or even stray dogs that became feral,all of them trying to make your day "happy"
After,when I went to college,I took some time during the holidays and went further,to Ukraine,and visited a few objectives in Odessa and Kherson,where I stayed at a guesthouse for 3 days and after asking some locals I found out about a forgotten bread factory,where I stayed for a whole day until 9 in the evening,it had something special,it felt like people still worked there but I could not see them,like I was a ghost,also i was unusually quiet and felt like someone was watching me.
The most important thing to remember when exploring any urban location is to be extra careful,take your time and don't rush and most important,don't panic because you thought you heard something,in isolated places your mind may play tricks on you,when alone especially,and if someone sees your or catches you,same,don't panic,be calm and explain you want some pictures as a reference for a short movie or a project,don't say you are exploring or you just lost your way,no one will believe it.Some might have wild dogs or worse…a whole pack of them,I am usually not afraid of dogs but when they run towards you with such viciousness in their eyes,you have to do the right thing and run somewhere to a higher place,yes run,a wild dog is not your usual house dog anymore especially when hungry.Also try to use all of your senses to the max,test out your eyes,ears and nose before going out,just to be sure everything is ok,these are your "Inner" tools so take good care of them.
After that,in 2012,when I visited Moscow for the first time,I knew it had a lot of places but I was only attracted to two,the Moscow Metro and Hovrinskaya Hospital.I started with the first,chose a station in the western part of the capital,at Smolenskaya,it was a regular station,I was anxious because there are always guards or police and I wanted to sneak into a tunnel,I tried through a service door that led me to some corridors and then ended up on a side platform in the middle of a tunnel,I wanted to take some pictures but my hands were shaking from excitement and fear of getting caught so I just looked around and felt the cold air,I will come back another time to the metro though,at Hovrinskaya aka Umbrella (Resident Evil reference...) I was afraid to go in alone,the place is huge and I knew the stories and rumors about the satanists,violent homeless people,as well as a site for murders,suicides and occult rituals. I had to turn back unfortunately.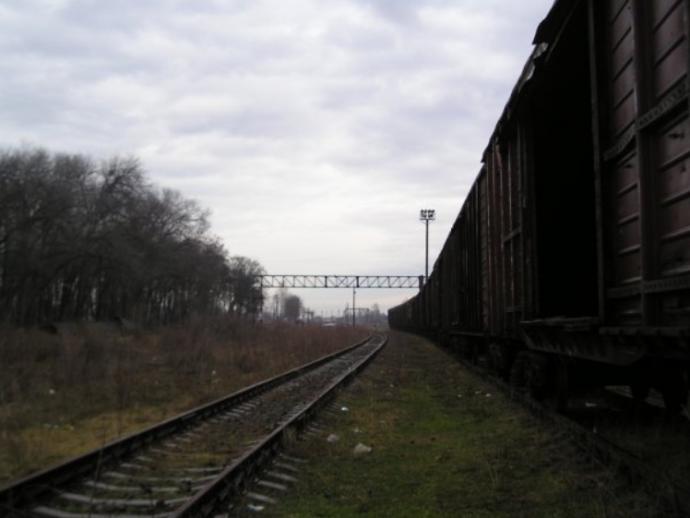 Later that year I visited Rostov-on-Don,and took a very short tour of the famous Nuclear Physics Lab,with a friend because I had a bad feeling about it,and in 20 minutes we had to leave because two people saw us and we couldn't take even one picture inside or at least see a way in,It was the first time I left in such a short time,I later went to a warehouse in Oktyabrskiy rayon,not a known objective but it is full of abandoned warehouses on Nansena street. I went inside two of them without a problem,no one seemed to mind if anyone went in any actually…
When exploring an urban environment it is important to have the right things with you,never go empty handed,you will need something to defend yourself you with like a small pocket knife which is extremely useful,keep it hidden in inner pocket all times and when inside keep it at hand,a pepper spray is a must,it is non-lethal,cheap and is perfect for protection,also subtle,also I would recommend a multi-tool,it doesn't have to be a Gerber or Leatherman,anything will do,because you will need a screwdriver,can opener and most important,pliers,I relied on mine way too much and made every exploration a success,also a gas mask with a cheap filter is optional but I would recommend,even a half face one is ok,you will be in the realm of dust,rust and all but trust,and it protects both mouth and nose from any possible injury,also your mobile phone with an extra battery or external one,you will need it for pictures,maybe draw a map or write down an observation,sometimes internet doesn't work so don't rely on it that much.Oh and I saved the obvious for last,a flashlight! Actually,make that two,just in case,I like one with normal batteries and one with a dynamo that can recharge any time,you will need it more than others especially in the evening/night or in the dark corridors.
I went back in 2013 to Moscow for another try in the tunnels,this time I entered from Park Kultury,beautiful station and with a lot of history of its own,and you can always find a place to hide in case things go south,I finally made it into a side corridor and towards a service tunnel that was small there were a lot of rats,also that feeling of fear crept up on me,felt like the tunnel is a gateway to the abyss,it was the first time I felt so much fear of the unknown but also I was laughing like an idiot,temporary insanity maybe ? I walked about a 200 meters I think until I saw a dim red light and a door that wouldn't open so I went a little further only to find it was closed off with concrete and wood and decided to turn back,I had turned off my flashlight,again temporary insanity maybe,I got out the way I came in but I looked behind one last time and said goodbye to the friendly tunnel.
This was my last time exploring outside the border of Romania,after I came back I went to many places,including the many abandoned places in Zlatna(Alba county),Băile Herculane(Caraș-Severin County),Mătăsari(Gorj county) and some in Ploiești city,because there are a lot of abandoned places near the famous oil refinery that was bombed during WW2 and supplied the german war machine with the fuel needed for the Eastern Front.
As the last piece of advice on this myTake,when exploring try to remain the "the gray man" as much as possible,so no flashy clothing,no jewelry and no military clothing (I cheat at this and take mine with me in the backpack),just simple jeans with t-shirt (gray,navy or black),simple jacket of choice with a hood if possible and a backpack that is not for camping,a bigger backpack will help but a low profile one in any case. You will also need some gloves but they are optional,though they help because you will use your hands a lot to climb,grab,also to touch different objects,i would recommend some neoprene airsoft gloves,cheap and very useful even in the summer.Also a med-kit,a do-it-yourself with a small pouch is always better than the store bought one because you can select what to take with you and spend less,mine is pretty bulky as i tend to take a lot of pills,bandages and medicinal alcohol,and most important,water! About 1.5L at least,I would recommend military canteen since it's cheap and it can hang from belt or backpack. Also some food,I recommend energy bars or protein bars since they give you a lot of energy. The last thing you will need are some good boots,Magnum boots are bliss since they are cheap,resistant and comfortable,wouldn't recommend those typical desert boots because you will be in water sometimes and need something waterproof in your feet.
This was my little story on urban exploration,i browse sites like UrbEx,urban3p and Urban Exploration on reddit, and also the usual youtube videos and some blogs.