GOP always goes down this route out of power making Americans think liberals are Anti-American. Gov Noem said, "honest, patriotic education that cultivates in our children a profound love for our country."
That sounds horrifyingly Nationalistic. We should be analyzing America's mistakes so we don't repeat them.
And: Identifying wealth inequality ain't "pitting" people against each other.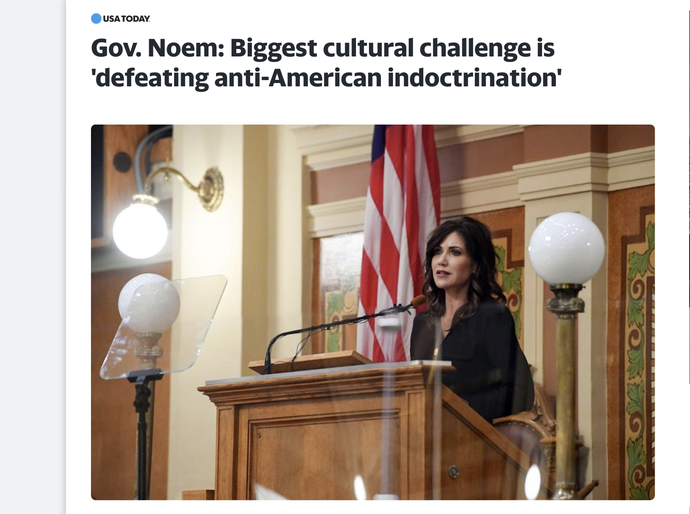 Select age and gender to cast your vote:
Updates: