Breakups can be very painful and time consuming. Sometimes, it's hard to imagine that you'll ever feel better. So, what do you do? You can hate it if you want or wish it wasn't happening. It is completely okay for you to miss little things about your ex. After all, you two were once happy together. Certainly, if breaking up was the right move, then you aren't going to be all that sad at the end of the day. Here are a few things you won't miss about your ex after she or he is gone:
1. You won't miss the fights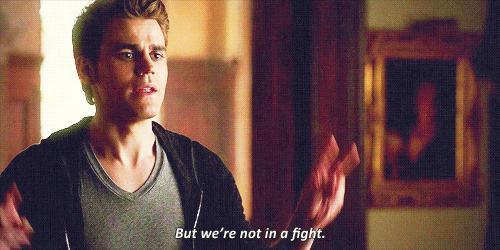 Think about the fights you two have had over the course of your relationship. Aren't you glad that you don't have to deal with that anymore?
2. You won't miss not being allowed to flirt around
When you're in a relationship, you have to watch what you do and say. You don't want to accidentally flirt with someone, because it could upset your significant other. However, now that you're single, you don't have to censor yourself. You can talk to anyone you want without feeling bad about it.
3. You clearly won't miss shaving
Girls, now that you're single, you don't have to shave your legs and bikini area every other day. You can walk around in pants and no one will have any idea that you haven't touched a razor in weeks.
4. You won't miss being dissapointed
Now that the relationship is over, no more dissapoinments because that part of your life is over and done with. Now you can focus on yourself and enjoy your single life.
---
Breakups are definitely not easy, but you can get through even the worst ones. You just have to remember that you're better off alone than in an unhealthy relationship.
Have you recently been through a bad breakup?
Love,
Clarisa
---