The following are some songs I have personally cried to. The yearning in the voices, the message they send the intended, the sorrowful melodies… if you are looking for songs that you might have forgotten, or may not have known about (some are older, some are from artists you might not have heard of) then whatever pain you're going through you might have an accompanied song from this list - in no particular order:
1. Bell Bottom Blues, Derek & The Dominoes ♫ - A broken-hearted man whose woman no longer wants him, but he still begs her to stay.
2. Still Loving You, Scorpions ♫ - The narrator of the song has made a mistake, and begs their love for time to win their love back.
3. Angel, Aerosmith ♫ - From the guy's perspective, alone after screwing up for something, 'suffered and seen the light'.
4. Oh Darling, Beatles ♫ - The pain of having someone wanting to leave when they didn't even do anything wrong.
5. At This Moment, Billy Vera & The Beaters ♫ - She's found another, but a broken-hearted man tries to beg her not to leave.
6. It's All Coming Back to Me Now, Celine Dion ♫ - When Celine sings it, it's a woman's perspective about a man who's left, and she was fine to end a bad relationship, yet when he holds her (and kisses her) the feelings all come back.
7. Clearest Indication, Great Big Sea ♫ - A woman has left, but the relationship seemed fine. He's asking her to be clear about where they stand.
8. Lost At Sea, Dave Thomas Junior ♫ - A break-up that was understood because of something that happened, and doesn't wish ill feelings on the ex – but does hope they can be in each other's hearts, and you never know, maybe there is hope one day.
9. Sylvia's Mother, Dr. Hook ♫ - A guy calls his ex-girlfriend's house from a payphone, but her mother is controlling the call and won't even let him say goodbye to her. The frustration of not being able to just be able to speak directly with the girl he loves.
10, Je T'aime til My Dying Day, Enigma ♫ - Do you really love me? I will always love you til my dying day. Not really a break-up song, but heartbreakingly beautiful if you are.
11. Crash, Esthero ♫ - A woman's perspective: She did something wrong in her past, not within her current relationship, but thinks it's the worst thing in the world and still beats herself up for it, not thinking she's worthy of love. The accompanying male singer reminds her that he's there for her.
12. The Spirit Never Dies, Falco ♫ - It was is a good thing but it's for all the wrong reasons and we ought to just let go of it, but regardless of ending it, you can't kill the spirit of our love.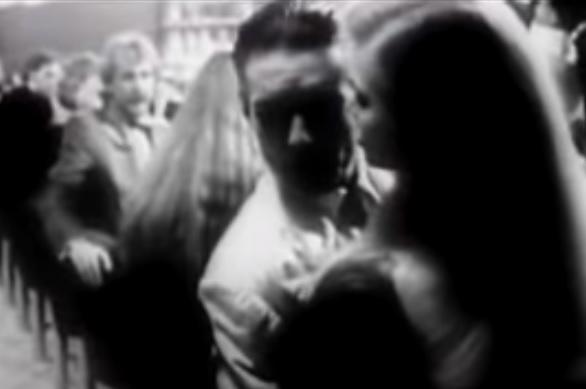 13. No More Words, Luba ♫ - A woman's perspective. There's been anger, lies, hurt feelings, tears, but she's had enough. It's over. Even if he says he loves her, she doesn't even want to hear that much anymore.