13 Reasons Why dramatizes the painful decision of young fictional teenage girl to kill herself. Without spoiling it, I found myself surprised by how regular her life was for a teenager. It wasn't really depressing to me what she was going through at least in the wow this show really bums me out kind of way and that is the show's brilliance. The young girl isn't much different and her experiences aren't much different than what we all go through, but the fact that no one could see how much pain she was in tells us something about how much pain we keep inside ourselves as a direct result of things going wrong in our social and romantic lives. It's a show everyone on this site in particular site needs to see.
1.) Most people are hurting in some way, and people who are hurting most of the time aren't capable of helping somebody else fully.
You may want to just be a great boyfriend or friend or sibling, but it's not that simple. The problem is you have your own issues however big or small and that is going to get in the way of being able to be all about them in the way you envision. The truly great lover or friend or sibling is able to set aside all of that, but they will always fall a little short because of their own hangups. This is why it's important for anyone experiencing any kind of emotional pain to see someone professional just as you'd go to the doctor for a cold. Regardless, though, this explains why the most important in your life can seem to let you down even when you try to open up...
2.) Problems that go unresolved for too much time become negative obsessions...
the main character comes to the high school with only one mission really-- fit in. This is quickly dashed away because of being overly trusting of someone she had just met and very quickly she finds that mission to be near impossible. She then tries to fix the problem by fitting in somewhere else in the school, but her insecurities make that impossible as well. The reason for this is that a problem that goes on for too long like getting laid lets just say can become a really negative obsession in which the person tries so hard to solve the problem that they've actually become overly attached with it and so can't let it go. a more whimsical example might be a dog chasing a squirrel...the dog has tried so many times that when it catches the squirrel its confused on what to do next...its become to socialized to believe it isn't fast enough to catch it. In this way, if you have a problem that you've had for a long time with regard to some aspect of your interactions with people, chances are its become an obsession and an identity and you need to just let it go.
3.) If you're in too much pain, even being with a good person won't help...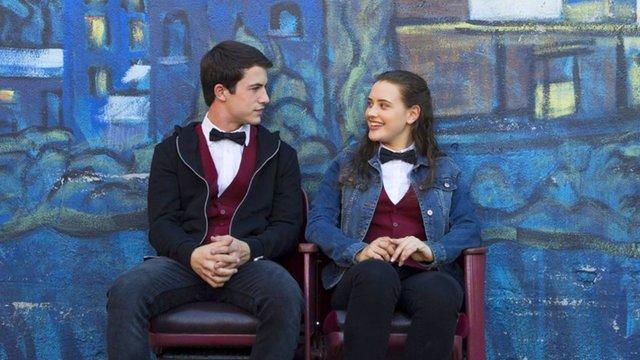 Cliche as it is, we've all ruined a good thing with someone because of our own BS. The answer to your problems isn't a person...even an extremely kind person because as stated you have to be in a good headspace in order to receive it.
4.) People tend to underestimate the power of self-care
Blame our consumer society, but we are tragically unaware of how well we can take care of ourselves. People who understand that they have this power are much less likely to try to kill themselves and those who believe that they have no ability to care for themselves and need to latch on to others are often in store for a very bumpy ride in life. I personally think self care is hard to accept as most important because of the idea that it is kind of lonely. But imagine self care is like filling up your glass with water in a bar where everyone is trying to convince others to pour their half filled glass to the brim with their own half filled glasses. Because you can just pour your own water from the source, you can give others water freely without worrying about losing what you have AND you can always have so much for yourself that you don't need to ask anyone for theirs but can choose to accept their water when it suits you.
5.) Pain doesn't last forever
This is the main reason is sucks to be a teenager and why even though you have crushing responsibilities in the real world most adults are really glad its over. Teenagers don't have fully developed brains yet and when they experience painful emotions their brains can't register that it will go away. It literally feels like it will go on forever. This is obviously extremely dangerous since as an adult even in a really shitty situation you can imagine no longer feeling this emotion with some time. Still, for all of us we should heed the advice that it's important to continue on with your life and not give your pain too much power to stop your action or get in the way of you living your life because it will go away.
6.) People you know are asking help and you're not hearing them...
It may not be to the point of suicidal thoughts, but people softly ask others for help when they're in pain as matter of survival. The problem is they are probably well aware that most people don't want to help so rather than be straight about it they play games or push them away and hope that the person will chase them. This is rather common in relationships where one partner is trying to gauge how much the other partner really cares before opening up.
7.) People you know are hurting people in ways that are causing serious emotional damage...
Another thing the show/book brings up is just how unobvious it can be that you're causing someone a lot of emotional harm since you find it innocent and don't know how they're interpreting it or what they're going through. We all have the tendency to not judge people we're close to even when they say things which reveal that they are doing something cruel to someone else so long as its not violent. But, no bro code or even lover code should be strong enough to look the other way when someone is hurting someone else even when its just emotional.
8.) Your parents aren't the problem or the solution...
A lot of people even in their adults believe that if they had better parents they'd be less screwed up but the main character actually has amazing parents and still it doesn't help. If someone feels like a burden, it's something they've decided about themselves and is much more damaging than a parent who insults their child. Yes, they could have provoked something in you but it had to be there first don't give your parents so much power to "ruin you."
9.) Most people are in it for themselves and their natural instincts are toward self preservation
The more you have to lose the more you're willing to do to protect it. The people that you date will tend to, at the end of the day, look out for themselves even if you are the one who pays the price. It's a sad but important thing to understand about human nature. Yes, there are rare people capable of realizing that the world is more important than just themselves but we should prepare for that to very often not be the case.
10.) Insecurity destroys everything in your system like a virus even though ultimate destruction of the body means destruction of itself
You would think if insecurity is trying to help you in some twisted way that it would at least stop when its brought you to the edge, but it doesn't. insecurity will keep eating at you and destroying your insides until it no longer has a host body to destroy, this is because insecurity only cares about destroying. A little insecurity is a good thing--life is uncertain where anythign can happen adn we have to embrace this uncertainty if we're going to be happy, but when you obsess about your insecurities they will only want to take you down until there is nothing left
11.) Seeing rape coming is almost impossible in many instances
This is because unfortunately guy culture has persisted in the thought that women somehow want to put up a "pretend" fight before being fucked so that they don't come off as sluts to the guy. Guys use this excuse to commit what can only be considered rape. What's worse, much of society still backwards rationalizes and blames the girl for not clearly protesting, which of course makes them afraid to speak up about what happened.
"She wanted me man, she got in the hot tub because she wanted to get f*****, if that's rape then every girl in the school wants to get raped" - Character from 13 Reasons Why
12.) The weakest of us can survive if we trust ourselves
As a contrast to the emotional weakness almost all the characters experience, one who seems likely to be a psychopath is actually one of the bravest of all. This gives us incredible insight into the fact that just because you're apparently in a situation that would make you fall apart, as long as you trust yourself you can be ten feet tall emotionally speaking. You just have to believe in yourself to be able to take care of yourself and that is easier said than done
13.) Emotional Pain Is Real
It's the most frustrating thing that mainstream society still treats emotional pain as if its less real because it exists primarily in the mind. It causes billions of people great suffering every single day and only when its taken seriously can work be done to make it go away. yes, its a first world problem in the sense that if you're impoverished you probably don't have the mental freedom to even realize you have emotional problems, but its a very real thing nontheless. You have to value the emotional self within you and when its hurt actually treat instead of ignore it.