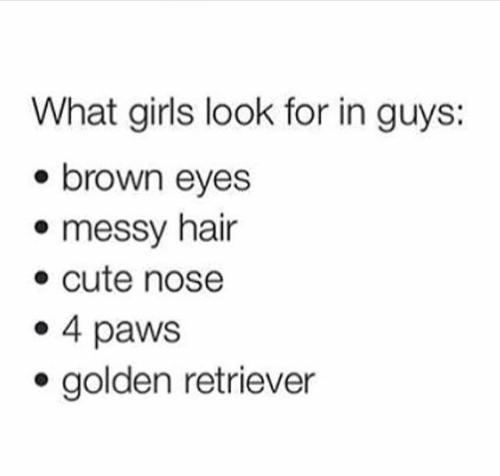 I am going to share the things I find attractive about a guy.It will mostly be personality traits I find attractive.

1. Intelligence
Honestly intelligence in a guy is the sexiest thing ever.a guy who can pick up on things quickly and can explain things well and in General a smart man is just very attractive to me. And this is one of the most important traits in a guy for me.

2. Has a sense of humor
This is also the second most important thing,I guess most guys know this.women love men who can make them laugh.having a sense of humor says that you don't take everything so seriously all the time. It also shows to an extent that you're intelligent . Having a sense of humor to me is super attractive.
3. Has goals in life and will stop at nothing to achieve them
It's okay if someone is still figuring themselves out and don't know what they want in life but a guy who knows what he wants and when he wants it and will do whatever it takes to get to it is also very attractive to me. Having a passion and a dream and following it makes anyone attractive,it shows that you have a drive for something and people in general like that in anyone not just the opposite sex.
4. Isn't an asshole or a 'bad boy'
I'm not into that, I know that many young women will go for the hot,mysterious and super arrogant guy or 'bad boy' but I'm not into that. You don't have to be that way to be attractive. To me,a real man is firm and upfront only when he has to be but in general doesn't need to give off the bad boy vibe or whatever that is.

5. Confident and knows himself well
But not overly confident or arrogant but also doesn't have very low self esteem and can't recognise his good traits. It's very attractive when a man knows who he is and his self worth and won't let anyone shake that(ladies who are reading this confidence is also sexy in a woman,lots of us have low self esteem and it's time we work on it!).
6. Hard working
A guy who is hard working and gives a 100% into what he does is so sexy.i have often found myself staring at men who are going here and there with their work,giving directions to everyone and working super hard and all their focus is on what they're doing without a single thought in the world for the other things going around them. That to me, is very attractive.
7. An honest man
Now what I mean by honest is a guy who calls out something the way it is. He doesn't fall for bullshit or lets things by him even If the other person is lying or so.lol I hope this made sense.i like it when someone is honest and doesn't care about the societal norm to let things slide of whatever.i also don't want a man who is a liar since were talking about honesty.
8. A man who shares things with me
A man who doesn't keep things from me or doesn't talk to me about big desicions. Now I'm not saying he should tell me about every little thing but at least in the major desicions we should be able to discuss them together and come to a conclusion then. I understand that men want to lead and be the one who makes the desicions, but it's nice when he asks for my opinion on things too.
9. A man who is considerate
Now I'm not saying he should treat me like a princess or something. I don't need to feel special,cus I ain't special and neither is the rest of humanity. But he should at least be nice when it's appropriate to be and to at least remember anniversaries or birthdays and just enjoy those things. I don't expect gifts or money from him or whatever just because we are dating,but remembering little things that we did together and looking back at them with him to me is the best gift of all.
10 . A man who treats others well
This is one of the important ones to me too. I always observe how the man I'm interested in treats other people. Because if he treats me well and others like shit that means it's only about time till he starts treating me like shit,or is giving me special treatment.
11. A man who accepts my flaws
I don't need him to tell me he likes my flaws, they are flaws for a reason. But I also don't want a man who tells me about my flaws or picks on them everyday.thats just harsh and pointless and causes insecurities for no reason. A person who is secure in themselves won't feel the need to pick on other people's flaws. Also,a guy who doesn't belittle my insecurities if i share them with him.
12 . A man who isn't super outgoing
Now there is nothing wrong with being extroverted and enjoying the company of other people and I won't stop him from doing so.but I would really like it if he was a little bit more introverted,because I am too and if he would rather stay in and talk all night about something that interests him or me or us both or play video games with me or learn something together rather than go out every night that would be nice. I'm not very good with social skills and I'm super shy so it would be difficult for me to go out and do all those things.but id be willing to compromise if he was extroverted and I really like him. This is just something I prefer and not really a deal breaker.
13. Have some things in common with me
This is also just a preference but not a problem for me.but it would be nice if he was into learning new things, science,books or mysteries,or any of the other things I like.
I think I covered most of the things I want or would really like in a man. As long as this take is and it seems like I'm saying I want a lot of things in a guy,I really just want a decent human being I can have a conversation with and he would understand me, respect me and love me and i would do the same back. As for looks I don't expect a chiseled jawline, 10/10 model tier or Hollywood looking dude. I'm actually attracted to a variety of different looks and have no problem with many looks,I'm not that good looking so why would I think I'm entitled to a really hot guy?
What did you think about this take?What do you look for in a partner?feel free to share your opinions too!
---