Things I Find Attractive In A Guy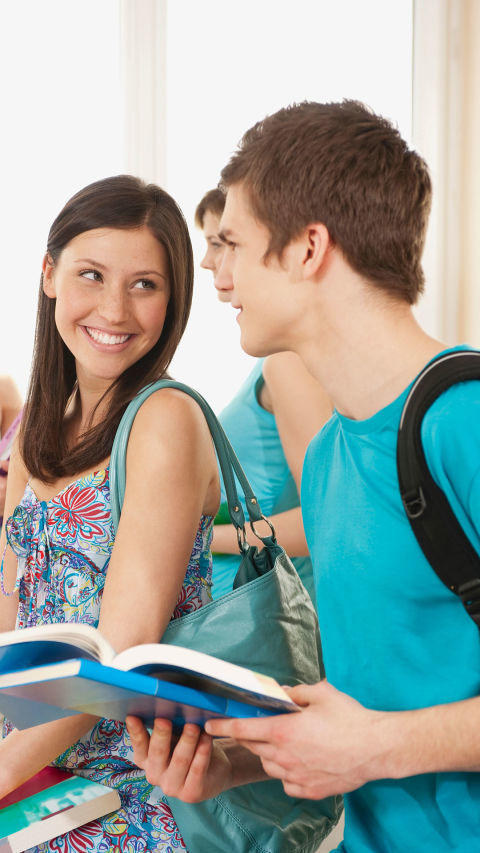 1. When he has a good sense of humor.
I love a guy who can make me laugh so hard I cry. I adore it when he can carry on a conversation with me, tell good stories and jokes.
2. When everybody knows him.
He isn't the popular kid. He's just that one guy thats sweet and funny and gets along well with everyone so everyone knows him. It's just so overly attractive for me.
3. When he is strong.
Yes, we all like a guy with an 8 pack. But no, that's not what I meant. I like a guy that makes me feel like he can protect me. When he's taller and muscular, and can sweep me off my feet easily, it is very attractive.
4. When he blushes.
I don't know what's so attractive about this, but I love it when I say something that makes a guy's cheeks redden or if I'm turning my head and when I look back he's blushing. It's just so adorable.
5. When he is smart.
I love it when a guy is smart and knows a lot. It's so attractive when he's the easy-going guy and is really smart, knows a lot about everything. I can ask him anything, and he'll know.
6. When he can fix things.
I absolutely love it when a guy can fix things. If something of mine is broken, and I can just hand it over to him and he can fix it no problem. it's soo attractive.
So that's my list, and no I did not copy it from some internet garbage I took the time to write it for GAG and in the end, realized I was writing about all the qualities of my own crush.
NO, this might not be true for all woman, girls or teens, but YES, it's true for ME.
So I hope you found this helpful.