So basically I had been nominated by @AngelicSin originally and @jcampbell115 later, to write a take on the features of a man that I find attractive.
And here it is.
#WhatIFindAttractive
1. Facial Hair.
Facial hair on a man is a huge turn on for most women. Whether it's a full-grown beard or a little stubble, men who can rock this look not only look attractive but carry a super sexy confidence.
[Exception: Harry Styles, coz why not?!]
2. Glasses
Sometimes men are embarrassed to wear glasses because they remember school stereotypes. Yet, I'd have to admit that this detail adds some charm to its owner. Maybe it's so because glasses are associated with intellect. And it's "intellect before beauty" for me.
3. Deep Voice.
A deep voice just screams sexy. Men with deep voices sometimes come off as intimidating, but that actually just makes them even more attractive. Men who have deep voices often appear as sensual, confident, and powerful. And I love it.
4. Hands.
It's weird, but I really have a thing for guys who have nice hands. Take Harry's hands for example. The description on my profile says it but I'll repeat it again, "HIS HANDS MAKE MY OVARIES MELT."
@AngelicSin and I have the same, weird attraction.
5. Dimples/Smile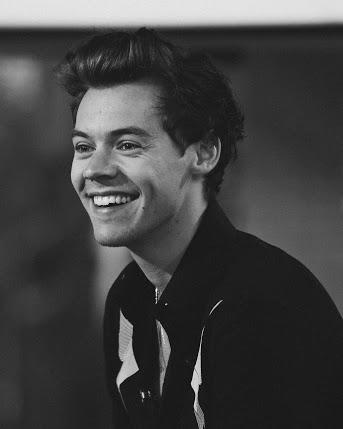 Since I have dimples myself, I, sure as hell, have a thing for dimples. But it's not a necessary condition. If you have it, it's just a plus.
And about the smile, when a guy has a perfect smile the entire room lights up. You instantly forget everything and focus only on his smile.
6. Muscular Chest.

Yes, I like that. I like the feeling of having someone who has my back, and who will protect me in case something happens.
And if he has some tattoos, then is a keeper!
I am not looking for men too built. Just fit.
7. Confidence.
Truth be told, confidence is sexy, on both men and women. You guys like a confident woman, a lady who is proud of her, right?
Well, that's the thing I like about confidence too. I'd like my man to be confident in his own forces. That will make me trust him and love him more.
-----------------------......-------------------------
So, that's the end of it.
And as I've been asked to do, I'm gonna nominate 4 more people to write a take on the physical features they'd love on a potential partner.
@tartaarsaus
@BellaIsQueen
@Jjpayne
@AlexEfron
I really enjoyed writing this and I thank @AngelicSin for nominating me.
All love,
Angelina25 <3
---