Someone who had really bad teeth and couldn't afford a permanent solution, so they got a Snap-On Smile which they wear all the time and take it out only when they go to sleep at night.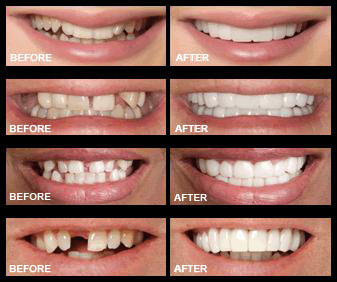 Select age and gender to cast your vote:
Updates:
---
Most Helpful Guy
Had never heard of this till now. I see no problem with this. It has to be a huge confidence builder for the person wearing one :)
Most Helpful Girl
I would definitely and i recommend it to you or your freind if this is about anyone :)

My friend uses them. She is getting Work done in Cancun, next spring.(Im going with- Im excited! lol ) Till then thats exactly what she uses. Snap on. I actually found it for her beau originality when she didn't know she could go over seas for cheaper, and dentists were giving out rages quotes she was really depressed.. So i searched around. was thinking of making her some from teeth kits for Halloween though obviously try to make them look normal not like Dracula etc.. Anyhow, i found that they are made in labs. They send her a kit she makes an imprint with her photo attached sends it in and the send her teeth.

They look amazing.( tbh better than her original teeth before the accident.)

And her speech is restored. it was all messed up before now its good.

You just have to make sure you keep them clean and brush a lot. She uses alcohol each day when she's not out. She soaks them for a while. Hydrogen peroxide works too.

there's also a quicker version you can use while waiting for the snap on. its much cheaper - 39,99$ but much 'cheaper' quality, still it looks good you just can not use them for any eating whosoever. They will discolor immediately. Imako snap on smile. If you get them, I'd recommend getting the large bleach overlay bc the other color is yellow and the small is too small. She tried all. You just make them with hot water, its easy. With prime membership you can get them in two days :)

>>Message me if you want.