Dating data shows that all non-black people have a negative response towards black people on dating apps.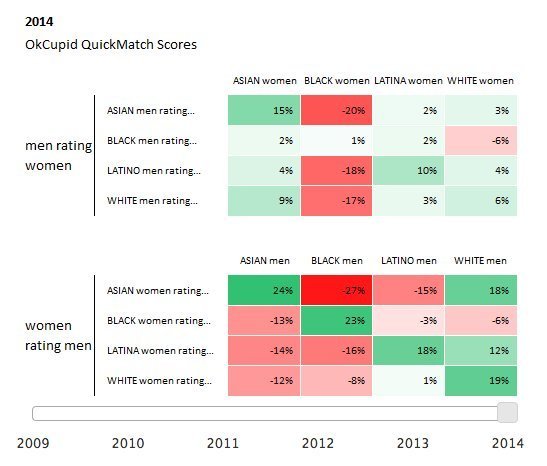 A Stanford research paper states that many non-blacks associate blacks with that of monkeys on some subconscious level and don't realize them as fully human beings.
"Crude historical depictions of African Americans as ape-like may have disappeared from mainstream US culture, but research presented in a new paper by psychologists at Stanford, Pennsylvania State University and the University of California-Berkeley reveals that many Americans subconsciously associate blacks with apes. In addition, the findings show that society is more likely to condone violence against black criminal suspects as a result of its broader inability to accept African Americans as fully human, according to the researchers."
Select gender and age to cast your vote: