1.) Doris Day
( 3 April 1922 )
Day starred in at least 26 films .She is still alive,aged 95
I have found that when you are deeply troubled, there are things you get from the silent devoted companionship of a dog that you can get from no other source.
2.) Audrey Hepburn
(4 May 1929 - 20 January 1993)
Hepburn starred in at least 25 films .She died of Appendix cancer aged 63
You can tell more about a person by what he says about others than you can by what others say about him.
3.) Debra Paget
(19 August 1933)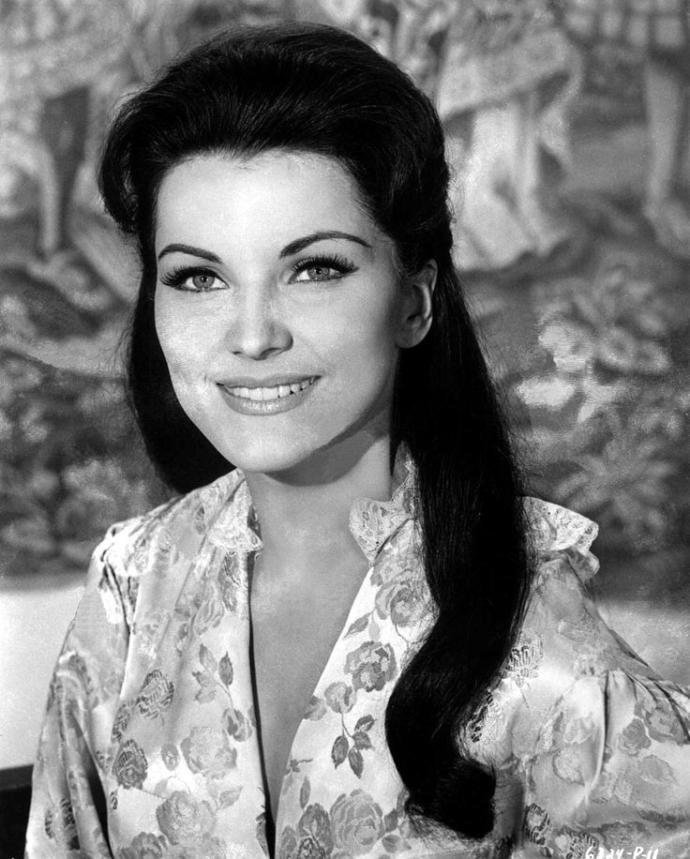 Paget starred in at least 15 movies . She starred alongside Elvis Presley in Love Me Tender .She is still alive ,aged 83
I don't want to be embarrassed when I go to see something on the screen. I don't want to listen to foul language, watch a lot of violence or see something immoral. I prefer stories with sensitivity and family values; films that strive to lift you up to a higher place in life.
4.) Grace Kelly
(12 November 1929 - Sept. 13, 1982)
Kelly starred is about 11 films. She became Princess of Monaco after marrying Prince Rainier III, in April 1956. Kelly died from a traumatic brain injury after the car she was driving somersaulted over a cliff. She was aged 52.
I avoid looking back. I prefer good memories to regrets.I love walking in the woods, on the trails, along the beaches. I love being part of nature. I love walking alone. It is therapy. One needs to be alone, to recharge one's batteries
5.) Natalie Wood
(20 July 1938-November 1981)
Wood starred in 28 films . While on a weekend boat trip with actor husband Robert Wagner , and actor friend Christopher Walken Wood fell overboard and drowned. Although it has always been a suspected murder case
Not even analysis, by itself, can transform you. You must still do the changing yourself.

---