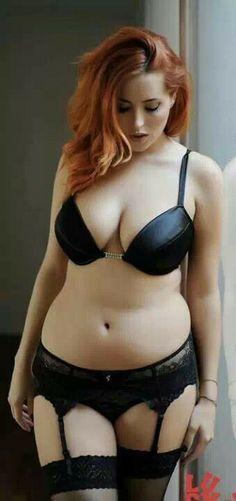 Updates:
I want to look like them lol
---
Most Helpful Guy
Is there a reason they can't look hot and a little fat? They certainly don't look skinny, and they don't look like what I'd call a medium built. Even so, I would be an idiot to say they were anything other than stunning.
Most Helpful Girl
These women are very attractive, and will have no shortage of quality (and less-than-quality) male attention in their lives.

··•• BUT ••··
You absolutely *have* to keep in mind --
MOST women, were they to weigh the same as these ones (correcting for height), would NOT look ANYWHERE CLOSE to this good.

These women clearly have the kind of hormones that give them a natural "fertility goddess" shape. Even at this weight, they still have VERY small waists, relative to their hips -- giving them an ideal hourglass silhouette, or at least damn close. (All of these women have waist/hip ratios in the range 0.6 to 0.7, which is the ideal, world-wide range for sex appeal -- and has been, too, since the beginning of recorded human history.)
And of course it's pretty much a given that the photos have been retouched, to smooth out the women's curves and possibly even to enhance the hourglass shapes that they already have.

The AVERAGE woman, if she got to this weight, would look nothing like these gifted ladies.
The average woman would just look soft (in the not-good ways), dumpy, and flabby -- with little if any semblance of a "waistline" remaining at all -- if she were to reach this size.

And conversely, if these women were to crash-diet their way down to a size 2 or 4... not only would they have zero energy left for life and love, but, they'd probably LOOK really bad, too. They'd just look... **wrong**, in lots of subtle ways that would be hard to put a finger on, but that would be there nonetheless.
Their bodies wouldn't retain healthy-looking proportions... not to mention that their faces would start looking out of place on their bodies, too. Basically the same things that happen when naturally slim women let themselves get too fat... but in reverse.

So, yeah.
These women are hot. (They also have VERY attractive faces, too.) But, no more than 5 or 10 percent of women -- and probably not even that many -- would look good **at all** at their size.