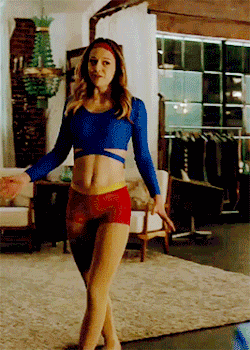 Updates:
---
Most Helpful Girl
As long as they are designed right there really aren't many cons. In pic one she's hiding her womanly side hip fat where it meets to short.

That's the careful area and why women buy brands like Lululemon. My running shorts for the summer and workout flare a little toward the bottom, hug my glutes and then dual layer V up on the side do my only wobbly parts are covered.

I've accepted biology psychologically and finally that I can't be nothing but bones or nothing but muscle because women's bodies need some fat.

Not much but some and it is healthily carried on the inner thighs and outer hips. You know, the hip I carry my nephew on.

Pros- side breathing material I do t get hot. Pro in yoga, material slips when I try to do advance crow poses. If I towel off, skin to skin locks in a pose much better. Each pose has a balancing lock and skin to skin does it best.

Cons- I'm not running around all of town in those shorts but when it's hot I'm wearing those kind of shorts and a breathable shirt that covers my modesty without smothering me if I have to cross public roads I get harassed by tourists. They expect you want attention.

Hence the running skirt was created. Running skirt has pleats to hide your ass and hides the front end too. Shorts underneath of course.

I know it sounds silly but I love running pleats and skirts. The short rides up but the skirt protects your thighs gap and everything else, you look cute and I even braid my ponytail now when I run because I feel cute not sexy.

I usually have my dog if im running downtown, people always stop to pet her when we are at lights and no one thinks im looking for attention now that I run in a skirt.