1. You eat any type of them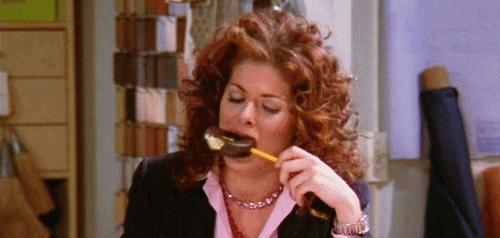 It doesn't matter if it is white or bitter chocolate. Or it is a chocolate cake or a cookie. Your stomach loves all of them. you love every one of them.
2. Nutella has a different place in your heart
Because it is a life saver for you. You add it to everything. You can't have breakfast without it.
3. When you eat out, you decide what to eat as a dessert first
And your mouth get watery even while looking at the menu. You think for hours which one to eat because they all look so delicious. And finally you decide which one to eat but you also think about the other one and ask your friend to order different ones and share together.
4. You don't share it
You may share your food normally but when it comes to chocolate you will only keep it for yourself. Except the times that you want to taste theirs. In other case you will get really pissed off when someone else tries to take a piece of it.
5. You buy things just because they have chocolate in them
Because you think that if something consists of chocolate it tastes great.
---