1. The Decoration Cake
Is there actually cake under all of that? I wouldn't even want to cut it or know how to. If this was my cake no one would be allowed to touch it. It would just be really sugary decor.
2. Zombie Lover Cake
This may very well be my future wedding cake.
3. Killer Cake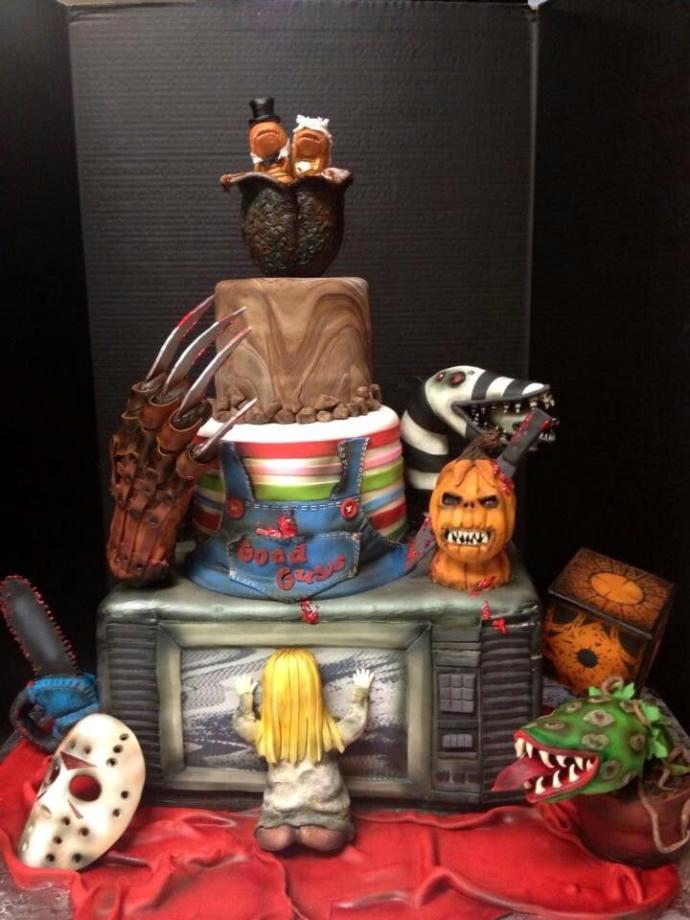 I'd love to meet the horror fans dedicated enough to have this as a wedding cake.
4. Cake With Organs
In the perfect world you'd be able to cut down a cake and that's what it would look like inside. That's just a really cool front and back shot.
5. Alien Loves Predator Cake
Does it get anymore epic?
6. Poop With Eyes aka Jabba Cake
If only it wasn't brown.
7. A Cake Only The South Could Love
Yikes.
8. Divorce Cake
Isn't that charming? This should honestly be the cake you eat at a party you throw once your divorce is finalized not your wedding.
If you've gotten married, what did your wedding cake look like? If you'd like to get married, what do you want your cake to look like?
---