A week ago I had the pleasure of interviewing GAG's own @bannacookies.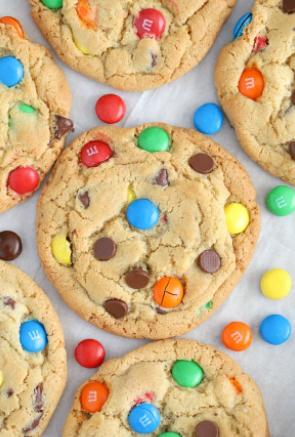 Here is the interview in its entirety:
Me:
Thanks for giving me the chance to interview you. You're well known on GAG for your great personality. Does it come naturally to you?
Bannacookies:
You're welcome. Thanks for interviewing me. I am honored that there's G@G members who like the questions & opinions and personality of a cookie. Being true to yourself I find important, and I am glad that you and other members here like the personality of a cookie.
Me:
What advice would you give people who want to be known for having a good personality? Are there any pitfalls?
Bannacookies:
I think a good personality encompasses being true to yourself, listening to others (it doesn't mean you have to agree with them, or change your ways for them, but listening to others gives them respect. Respect for others is important). It's important to listen to others when they talk, respect them, treat yourself kindly and others, look for positive traits in others as well as yourself for sure.
A lot of people feel the need to fit in in some group, but I think that oftentimes squelches originality, and being yourself; original and unique, is special. There are pitfalls, because people try to make you be something you were not meant to be and some get so angry when you do not want to change to their opinion, but it's your own self you are with at the end of the day, and you are with the person you know best: Yourself. And being true to yourself is the best thing to be.
Me:
How do you handle people who try to take advantage of your kindness?
Bannacookies:
This happens at work a lot. I will confront them on the subject. I like to go into descriptive detail of what I have noticed they're doing to take advantage, and usually by then, they're too shocked to say much and they leave me alone and they stop thinking good ol' Cookie can do it.
Me:
That's clever!
What sort of hobbies or interests do you have?
Bannacookies:
I like dancing (I am a dancer & am currently trying to get my dance instructor credentials) I play the piano. I am working on getting my Bachelor of Arts in Music. I like singing, theater, classic movies, retro fashion, painting, drawing, hiking, and baking, of course!
Me:
Wow, very exciting. Is there anyplace special in the world you'd like to go hiking?
Bannacookies:
I live in a mountainous area and I really like the hiking trials where I am at. But if I could go any place in the world to hike, I'd like to try Hà Giang in Vietnam. My hiking friend went there on vacation with his family, and he talked so highly about it. The trail(s) at Hà Giang have the highest peak of Dong Van, and has mountain ranges, canyons, and limestone peaks.
Me:
What are your favorite dance genres?
Bannacookies:
Latin, EDM/Shuffle Dance, and Jazz.
Me:
OK, bannacookies, thanks for your time and thoughts!