1. Neko Cafe
(Source: Viceland.com)
(Source: wordpress.com)
Need feline companionship? Well, there are these cafes in Japan which offer just that! While you sit down and enjoy your morning, afternoon, or evening coffee, you may spend some quality time with any one or more of the cats who have made the cafe their home.
2. Dog Cafes
(Source: happyjappy.com)
(Source: wordpress.com)
Now, do not fret my fellow dog lovers, we are not forgotten. (Off the record, dogs > cats forever) Japan actually has dog cafes for us! Here we may play with man's best friend to all our hearts desire - or until the cafe closes.
3. Bunny Cafes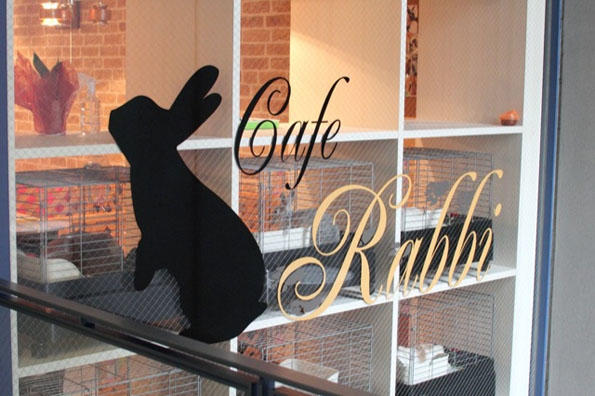 (Source: Dailymail.com)
(Source: Dailymail.com)
It's Thumper!!! (Look at the grey rabbit) Ugh, I sooooooo want to visit a rabbit cafe if I'm ever given the opportunity to. I mean look at those faces! Who can resist these cute herbivores! I mean... JUST LOOK AT THEM!
4. Bird Cafes
(Source: zimbio.com)
Are you a fan of bird watching but too lazy to actually go out and bird watch? Hahaha.... (I know there are a lot of fit people here please don't judge me. I'll work on my lifestyle promise.) This cafe is for you (people like me)! I'm not sure if costomers are permitted to hold the birds, but you can spend one of your lovely afternoons watching various bird species fly around in these huge cages while chirping to one another.
5. Owl Cafes
(Source: Kotaku.com)
(Source: Kotaku.com)
(Source: Kotaku.com)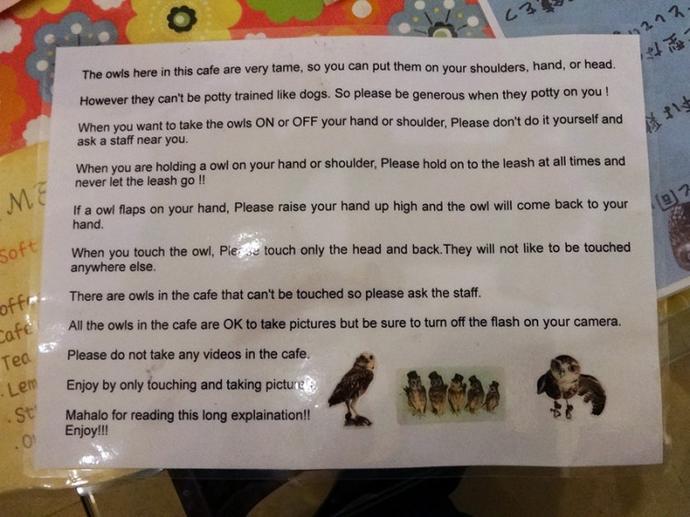 Wanna feel like a Harry Potter character and own your own pet owl? Come on down to one of Japan's many owl cafes. In these cafes (according to the blog's I've read about them), cafe staff actually place the owls on your person! Isn't that so cool! HOWEVER, there are strict rules when handling owls so please take heed of them for your safety, the owl's safety, and of those around you.
Now, I'm sure that there are other animal cafes in Japan but these are the few that I know of. I hope that this take has inspired some of you to check these cafes out - if anyone is visiting Japan over the Christmas break or anytime in the future. If anyone has been to any of these cafes, please share your experience down below :). Thanks for checking this mytake out :). Have a lovely day people!
---