10. Slender Man -From Slender
A creepy faceless figure that preys on women in the woods.
9. The Joker - The Dark Knight
Specifically The Dark Knight Joker - a mysterious man who just wants to watch the world burn.
8. Bloodyface - American Horror Story Asylum
SPOILERS An insane serial killer who wears the face of his victims.
7. Ghost Face - Scream
An iconic figure in horror who kills torture sand torments teens.
6. Pennywise - Stephen King's IT
A crazy clown who torments and kills and is an all around Fuck face nightmare.
5. Michael Moore - Halloween
The picture says it all.
4. Twisty - American Horror Story Freak Show
Silent but deadly doesn't describe this clown; you'll be on the edge of your seat every time he's on screen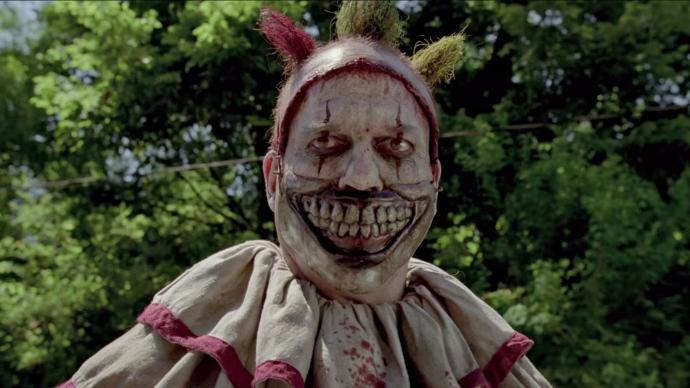 3. Hannibal - Silence of the Lambs
2. Jason Voorehees - Friday the 13th
We can agree these are all scary, and before we get to number 1, here are some honorable mentions
Pin Head - Hellraiser
Pyramid Head - Silent Hill
Chucky - Chucky movies
Freddy Fazbear - Five Nights at Freddy's
And now the number 1 scariest character:
1. Freddie Kruger - Nightmare on Elm Street
Here are are Freddy's top ten kills:
---