Inspired by @pink2000's take on Oklahoma
North Carolina is one of the 13 original Colonies. The first English colony in America was located on Roanoke Island. Walter Raleigh founded it. The colony mysteriously vanished with no trace except for the word "Croatoan" scrawled on a nearby tree.
Some North Carolina Facts
The University of North Carolina at Chapel Hill is the oldest State University in the United States.
In 1903 the Wright Brothers made the first successful powered flight by man at Kill Devil Hill near Kitty Hawk. The Wright Memorial at Kitty Hawks now commemorates their achievement.
High Point is known as the Furniture Capital of the World.
Know as "Fish Town" in the early 1700's when Blackbeard frequented the coast, "Beaufort Town" was established as a seaport with the right to collect customs, in 1722.
The Outer Banks of NC hosts some of the most beautiful beaches in the country.
Whitewater Falls in Transylvania County is the highest waterfall in the eastern United States.
Cape Hatteras is the largest lighthouse ever to be moved due to erosion problems.
The University of North Carolina's mascot, the Tarheels, is a nickname for North Carolinians that supposedly came from the days when NC produced a lot of tar, and someone saw a set of footprints made by someone who had stepped in the tar.
The World War II battleship 'North Carolina' is permanently berthed on the Cape Fear River at Wilmington. She was saved from the scrap heap in the 1960's by public subscription, including donations of dimes by schoolchildren.
The Cities
Charlotte
Greensboro
Winston Salem
Raleigh
Durham
Wilmington
Asheville
What to do in NC?
Carowinds Theme Park
North Carolina Zoo
Concord Mills Mall
Bank of America Stadium
Charlotte Motor Speedway
Mount Mitchell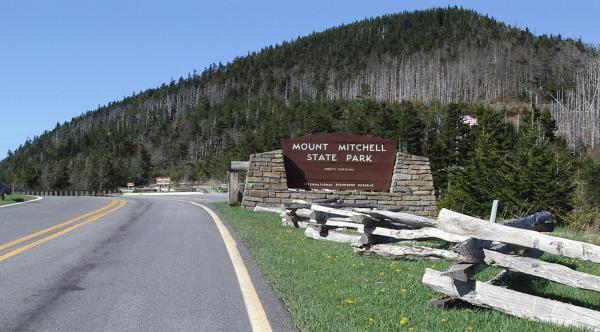 International Civil Rights Museum
Outer Banks
Great Smoky Mountains Railroad
Conclusion
North Carolina is an awesome state. We have some of the best food and wine in the US. We have lots of sites where movies were filmed. If you love sports we have a ton of those. If you love the beach or the mountains there is something for you! We have ski slopes, theme parks, beaches, mini golf, Festivals of all kinds, and lots of food. I'll have to save some of that for a future take!
---