For those of you don't know what Halloween or all Hallows Eve is a religious festival in the Christian calendar year on the 31st of October and is one day of the Triduum of Allhallowtide which consists of All Hallows' Eve 31st October, All Saints' Day 1st November and All Souls' Day 2nd November. Trick or Treating also takes place as does dressing up in costumes. I'm honestly so so so excited. So here's what I will be doing over the Halloween period.
1. Going to Mass & Praying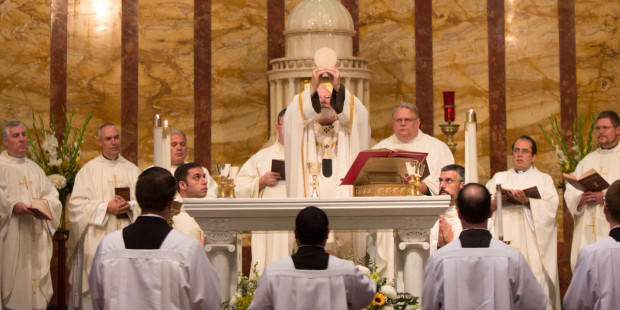 The three days off the dead holy days observances so I will be going to Mass three times. Catholics are encouraged to keep a vigil on all Hallows eve as well as to pray for lost souls, to the saints, for deceased relatives and for all the deceased relatives in the name of Christ. All Saints' Day is a holy day to honour all the saints and martyrs. All Souls day is the commemoration of all the faithful departed.
2. Making Toffee, chocolate & caramel Apples.
Making Toffee or chocolate or caramel Apples. Is rather easy and kids love it. They are better made on the day in my opinion as the stick causes the Apple to rot. Here's a quick easy BBC recipie.
Place the apples in a large bowl, then cover with boiling water (you may have to do this in 2 batches). This will remove the waxy coating and help the caramel to stick. Dry thoroughly and twist off any stalks. Push a wooden skewer or lolly stick into the stalk end of each apple.
Lay out a sheet of baking parchment and place the apples on this, close to your stovetop. Tip the sugar into a pan along with 100ml water and set over a medium heat. Cook for 5 mins until the sugar dissolves, then stir in the vinegar and syrup. Set a sugar thermometer in the pan and boil to 150C or 'hard crack' stage. If you don't have a thermometer you can test the toffee by pouring a little into a bowl of cold water. It should harden instantly and, when removed, be brittle and easy to break. If you can still squish the toffee, continue to boil it.
Working quickly and carefully, dip and twist each apple in the hot toffee until covered, let any excess drip away, then place on the baking parchment to harden. You may have to heat the toffee a little if the temperature drops and it starts to feel thick and viscous. Leave the toffee to cool before eating. Can be made up to 2 days in advance, stored in a dry place.3.
3. Dressing up.
Dressing up or guising is a long standing Halloween tradition. This year I'm going to go for the wicked witch with fake nails, green skin, fake nose, witches hat, broomstick and the works. Been practicing my cackle too lol. I prefer to dress up as something on Halloween rather than the risque costumes other girls wear on Halloween. I save the kinky outfits for my fella in the bedroom lol.
4. Making Jack-o'-lanterns.
Jack-o'-lanterns have a long centuries old history of being made here in Britain though being made of Turnips not pumpkins to ward off evil spirits. Its the Americans who started making Jack-o'-lanterns out of pumpkins and if you've ever tried to carve a turnip it's not hard to see why. Jack-o'-lanterns get their name from the mysterious lights seen in bogs all over Britain, also known of the will o the wisp. Last year I went made with making Jack-o'-lanterns as Pumpkins in Asda were going cheap, serious waste i will have to look up American pumpkin recipes because I've no idea how to cook a pumpkin.
Pumpkin Jack-o'-lanterns are not too hard to make, you cut off a whole at the top scoop out the insides with an ice cream scoop and carve a scary face into it. I recommend drawing the face before carving. Then put a Candle in it. Simples.
5. Trick or Treating.
Trick or Treating is a very American term that's kind cemented itself here though we have an older history of it here called Halloween begging or guising going from door to door, children would go door to door begging their neighbors for a "Soul Cake". In turn, they would say a prayer for those neighbors' dead saying,
"A Soul Cake, a Soul Cake, have mercy on all Christian souls for a soul cake!"
Yes I know I know I'm too old to go trick or treating though my younger sister says I'm so short that I could be mistaken for a 12 year old in a costume (not cool you bitch), she and I will be taking our nephews and nieces and possibly some of their friends door to door. I live answering the door to trick or treaters with all their cute costumes.
6. Playing Halloween games
There are all sorts of games you can play on Halloween such as bobbing for Apple's which is just a basin filled with water and apples the goal being to pull an apple out with your mouth with your hands behind your back. Then there's Snap Apple which is basically just an apple on a string you have to try to bite into. There's also telling ghost stories but nothing scares children these days what with movies and all. There's also Bairín Breac which is a fortune telling game involving loaf with items baked into the dough and your given a slice which tells your future such as ring= marraige, a stick= unhappy marriage, a coin= wealth, a holy medal = becoming a priest or nun. Im sure there are loads of other games I dont know about.
7. Partying
Halloween is usually a great night for partying so I will probably head out on the Thursday to meet my big lad at a club at 11 or 12, clubs usually only get going around then. I'm finally legally able to go to a club & buy alcohol though it never stopped me before. I know a few people that are hosting house party's during the weekend so it should be a fun few days. If you see a witch doing the monster mash all night it's possible that its me.
8. Visit the graves of beloved lost relatives.
We nearly all mourn for someone we've lost, we visit the grave of a loved to honours their memory. It shows that their life had significance on Earth that is not forgotten at least not by you. To me it is spiritua being on hallowed ground , a place of peace& source of comfort where contemplation and prayer are so natural.
9. Leaving a Candle in the Window for the dead.
This is an old tradition may be you do it to. Basically a lit candle is left to burn all night in the window during Halloween in remembrance to a deceased relative and as an invitation to enter. During the three days of Allhallowtide espicially on the night of October 31 it is believed by many that the barriers between this world and the next are weakened, that the ghosts of the dead (among other thing) returned to earth. So leave a Candle in the Window & you might get reacquainted with someone you used to know.
10. Watch some Scary movies.
There are so many scary movies out there these days. Halloween, Paranormal activity, the grudge, the evil dead poltergeist, the conjuring, cabin in the woods, the exorcist, the exorcisn of Emily rose, insidious. I watched the Lovely Molly last year, OMG so scary.
11. Eating far too much Candy
Well we know how this goes, there's always far too much Candy around to tempt you lol and you can never eat just one. Like the kids when given the choice between some healthy apples or nuts I'm going to choose the candy.
12. Spend time with my family
We don't really feast but we do have three good meals as a family together. So I'm just going to be spending a lot of time chilling with my family.
13 November 5th
Doesn't really count as part Halloween but but Monday the 4th is a bank holiday here and the 5th is a holiday. I like the 5th of November I enjoy the bonfires, parades and fireworks despite Guy Fawkes day having a history as an Anti-catholic celebration where in some places in England papal effigies alongside the guy are paraded through the streets by people carrying torches put on a bonfire and burned. Thankfully it's mostly secularised and there's no more Anti-catholic violence that once went along with Guy Fawkes night, it's very inclusive these days. If your a tourist in England I would reccomend Gut Fawkes night.
Hope you enjoyed this my Take, i know its a tad early but Happy Halloween from this White Queen.