Hello Gagers, This is my first attempt in doing a possible weekly mytake doing a brief summary of the week in the news. This is intended to be a brief rundown of news stories that have happened during the week from Sunday to Saturday. This in no way reflects any political beliefs.
France Wins the World Cup beating Croatia
Trump Visits London and the Trump Baby blimp is flown
Trump meets with Vladimir Putin in Helsinki
Robert Mueller announces charges on 12 Russians accused of meddling in the 2016 Election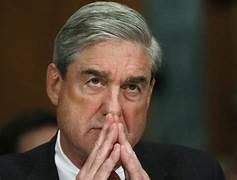 Charlotte,NC is chosen as the 2020 site for the Republican National Convention
Storms cause major damage in the Midwest especially in Iowa
A Duck boat capsizes killing 17 people in Missouri
The New York Times reports that President Trump's former lawyer Michael Cohen secretly recorded his client discussing payments to Karen McDougal, a former Playboy model who says she had an affair with Trump
A man shoots his grandma and girlfriend then takes a Los Angeles area Trader Joe's hostage killing 1 hostage.
Just a brief rundown on this past weeks events. I will say as far as the boat incident goes it's certianly going to look like to be an interesting investigation. 9 of the 17 were all from one family, and now the NTSB is saying the Duck Boats were in need of some restoration and repair. There was a video recorder aboard which the NTSB is searching for footage of the sinking.
Here is some footage of the boat capsizing