A social dating site may be the perfect place for you to meet someone online. There are thousands of social dating sites to choose from depending on your age, sexual orientation, and how you prefer to date. I have tried several free social dating sites to see what they were like. Here is what I found.
OkCupid.com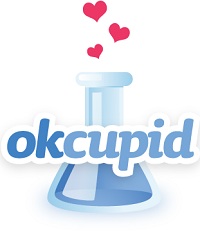 The first site I tried and liked is OkCupid. When signing up at OkCupid you have the option to choose that you are single and looking for friends or married and looking for friends. After answering a few basic questions about yourself, you do not have to check your email and enter a code anywhere you can begin working on your profile right away. It is completely free!
What I enjoyed the most about OkCupid was their 50 and 75 Match Questions. You answer questions about sex, relationships, and your beliefs and then your closest matches show up so you can check them out. The more questions you answer because they are important, the more matches you will have. You can also create your own questions after passing a short quiz about what questions would be appropriate for the site.
Okcupid also has cool apps and tests about everything from sex to your personality to the World of Warcraft. This is a great, fun site to meet someone.
Shy Passions
Another site I really enjoyed was Shy Passions. It is 100% and fun. This is a site for people who are either a little shy or extremely shy. Shy Passions allows you to look for love, one night dates, friends, and couples. After joining, which didn't take too long at all, you are presented with sites within Shy Passions system that you can join. These sites are things like Coffee Passions, Computer Passions, Activist Passions, Paranormal Passions, and lots of others. Do not join too many at a time because you then have to write something about why you joined each site.
They also have some cool things to do. Such as free online games, a Books section where you can vote on books and add your own, and you can even start your own blog. I like this site because there are things to do besides just browsing profiles. Shy Passions also has chat, forums, and videos. You can flirt, see who has viewed your profile, and make status and mood updates too. I would definitely try Shy Passions, even if you aren't really shy.
Zorpia
I have belonged to this site for quite a while now. I came across it looking for social sites that had more to do then just post pictures, status updates, and things found on the internet. Zorpia does have picture, video, and music uploading along with virtual gifts and status updates.
You can also play games, start a group or join one, and change your profile theme. What I enjoy about Zorpia is making journal posts, adding and reading gossip, and the ability to tell other members what you are looking for. They also have a matchmaker that you can turn off if you like. The matchmaker helps you quickly find other members that make the best matches for you either for friendship or romantically.
This is another fun site does not cost anything and will help you meet good people online. I certainly recommend trying Zorpia if you are interested in meeting someone special.
Some men and women will not try online dating because to them it seems that it screams 'I am desperate.' However, these same people are not opposed to meeting someone online. Here are 3 places I would suggest:
1.
Hi5.com
Hi5 centers on games more than most social networks. Hi5 also allows you to create and join groups, flirt and send gifts, vote on profile pictures, and add fun and useful apps to your profile. You can make friends, flirt and have fun, or just browse member's profiles looking for Mr. or Miss Right.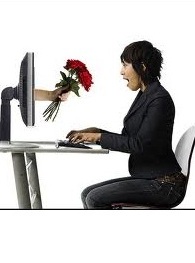 2.
MySpace.com
Despite what you may have heard about MySpace, there are so many things on MySpace that you can't do on any other site. Besides all the basics of a social network, profiles (which you can customize), groups, events, status updates, sharing photos, music, links, & videos, MySpace has extensive forums. Forums are a great way to begin a conversation with someone who may turn out to be very fascinating.
I love the idea of being able to maintain a blog and add playlists you make right there on MySpace too. Being able to express your thoughts, opinions, and write about the things you are passionate about is a great way for someone to get to know you. Blogs are a chance for you to get to learn about a person without having to waste your time exchanging awkward messages and emails with one another first.
3 .
ProfileHeaven
Another social networking site put together so that you can meet men and women for any reason. I loved designing my own theme for my profile, they have hundreds to choose from that other members make as well. ProfileHeaven also gives all members a blog, and there are forums and chat rooms available to get to know members without any awkwardness.
One thing that really makes ProfileHeaven stand out from the others is the broad collection of themes along with their theme generator. These features along with extensive profiles and the fun ratings system ProfileHeaven has makes this a site you may not miss. Joining is 100% free by the way.
---