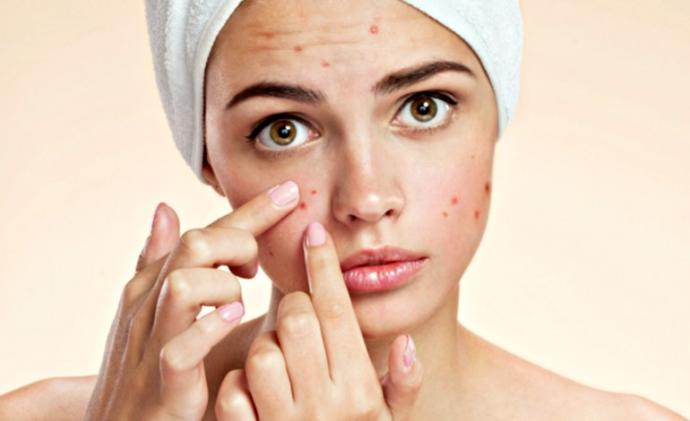 Let's say you meet a girl/guy and she/he has a great personality and also is attractive, but has acne or acne scars, but not that severe, would you be grossed out by that or be cool with that and date her/him? P. S This isn't about me. I've never had acne in my life, just pimples here and there. I personally wouldn't give a shit and date that person, I mean I don't really give much attention to looks.
Select age and gender to cast your vote:
Updates:
---
Most Helpful Guy
Yes i would.

We share a mutual belief. I don't pay so much attention to looks. I won't say i do not care at all. But for me; i see a beauty in everyone. Personality is the most important part of humans. Character and behavioral functions.

Further; acne would never be part of my consideration to decide my relationship with someone. Acne is a result of complications within skin's pigments. The root and the cause can come from variable sources. In most cases it's out of the person's control. I don't find logic in judging someone for what they can not control.

Moreover; If i really like someone; i will work hard to help them to actually get rid of them. Through any problems and complications in general. That's how you define true feelings if it's actually real enough. In my opinion; this is also being human, having compassion and being reasonable. Because this is something that can be worked on and be healed. I am not saying i am demanding a change or downgrading someone due acne; but the fact is that it's an skin issue regarding skin's health. So if the condition is treatable, i'd stand by her giving her all my support, doing anything i can to help her to improve her skin's condition not leaving them behind all because [your skin is not perfect enough]. What a stinking logic that would be. Thankfully i don't have that kind of mentality and character.

Good Luck.
Most Helpful Girl
Yeah, it wouldn't bother or gross me out. We're all human beings, acne is something a lot people have - if you meet someone great that shouldn't be a road block. Acne isn't permanent, it'll go. On the other hand, you don't meet great people you vibe with everyday so this shouldn't really be an issue.