In the university where I study in (currently graduating still - Bachelors of Science) there was one day, where all students had to attend in order for the commission people to qualify the university with passes as one of these periodic checks, that they conduct on all eligible universities.
This involved having all students in the room filling out survey papers with questions related to their studies and profession (if applicable). These survey questions range from the basics "Age, Student group ID, Faculty majoring in, Subjects, that you personally found useful or liked studying" all the way to "What is your desired job title to have? What do you currently work as (if working at all)? Did your field of study help you getting that job?". And there was one question, that hit me in particular when I read it.
Why did you choose your field of study?
In my case it's Information Systems and Technologies.
I remember how earlier speaking to the other people, coworkers, reading articles or stories that the reason these people choose their field of study (mostly Computer Science too) - or at least as they said so themselves - is because they are actively interested in that field of study. Or that they have great enthusiasm. I remember, that they said/wrote "I really find joy in learning all about IT, machine learning, artificial intelligence, geo-information systems... it's like my second hobby and it comes natural to me". This makes it sound like this is what they do during their free time and maybe that's also why they are happier in life overall - they don't have to worry about finances unlike I do, which constricts career choices down to a choose between passion (and enduring hunger) OR money (but no more hunger) paths. I have known many people, who don't even get that "privilege" of having such a choice.
I don't know if what they said is true or just talking big words in order to appear like one of those super ambitious workaholics, that every employer can get a wet dream of. But what concerned me more is how I didn't feel anything like that towards my field of study. I related to it more like "Get the job done and done" like another item in my checklist to check.
Don't get me wrong. I like working with computers and I would not really have it any other way but the way these fields of studies are conducted and laid out is anything but interesting to me (so in effect I just look up online myself during my freetime what I personally find interesting. It's just, that these are not being taught in the university).
So for that tiny little question? Instead of doing what everybody was in my memories enthusiastically doing "I love studying IT, it's super interesting, i love coding and debugging, you can't learn enough etc..." I proceeded with the following:
I understand computers. Therefore I decided to make a living with it.
And that's literally it. No personal enthusiasm whatsoever. Just straight to the money. I wouldn't know if that satisfies whoever will review the surveys but it is what it is.
I know exactly, that social science isn't for me. And neither is pedagogy. And neither is anything, that is liberal arts. Or being a lawyer. Or politics. Or video game development.
Most likely this is the closest I could get at this time.
But now comes the big question: If I am not that fond of Computer Science as my enthusiastic peers are, then what is?
Making as much money as possible.
If it pays the most money, then it automatically becomes very interesting to me unconditionally. This is literally what I have said even before enrolling into the university and it didn't change still.
Most people won't understand this and that's perfectly okay. This is just the way how I function.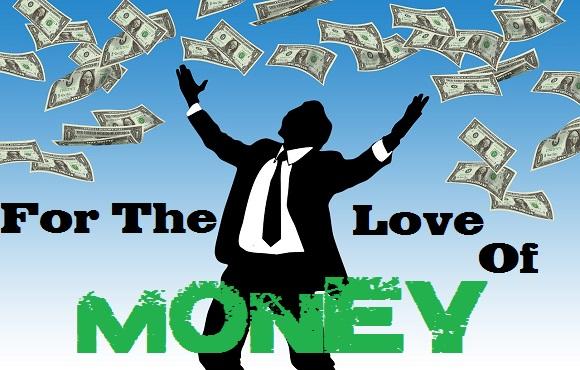 While Computer Science is certainly one step into the right direction I do believe, that my destination can still be reached if I make the right adjustment in my career. It's just that over 6 years ago people have always told me as a response "major in Computer Science, become a software developer. They are making a lot of money". And I dispute what they said as I still work as a software tester: The first 2 years I had to endure partial starvation with the kind of money, that these IT jobs are paying.
Anyhow I looked around and it turns out, that Business Administration is my ultimate destination to be (Making as much money as possible, was it?). Most likely they are the type, where you rub under your customers noses, that they need to buy your product or else they are suckers (I hope it's not but I wouldn't be surprised if it is like that).
The good news is that there's still time to make that adjustment. With a bachelors of science in computer science I can make a shift towards Business Administration by obtaining an MBA (Master of Business Administration).
No regrets but still. It can be better. It can be worse. I have lived an extremely complicated life anyway and nothing will change that. My choices are made and there will be more choices down the line.
Money above everything!