1. Robin Hood: Men In Tights
Crusading nobleman Robin of Loxley (Cary Elwes) escapes from prison in Jerusalem and returns home to find that the evil Prince John (Richard Lewis) has confiscated his family estate and is abusing the citizenry. Robin enlists his blind attendant, Blinkin (Mark Blankfield), his friend Will Scarlett O'Hara (Matthew Porretta) and Little John (Eric Allan Kramer) to help regain his home. Robin also hopes to woo the beautiful Maid Marian (Amy Yasbeck), but her chastity belt may prove a challenge.

I rate it a 4/5 stars.
2. Repo! The Genetic Opera
In the mid-21st century, an epidemic of organ failures leads to the rise of GeneCo., a company providing transplants at a great price. Those who miss their payments become targets of GeneCo. mercenaries, who repossess the organs. In a world of drug addiction and legalized murder, a sheltered youth (Alexa Vega) seeks a cure for her rare disease as well as information about her family's mysterious history. Her questions are answered at "The Genetic Opera."
A 5/5 from me.
3. Epic Movie
Four adult orphans (Kal Penn, Adam Campbell, Faune Chambers, Jayma Mays) have an incredible adventure in a spoof of blockbuster and fantasy films. They visit a bizarre confectioner's chocolate factory and enter a mythic realm in which they must help a wise but lusty lion rid the land of a witchy woman.
4/5 Rating from me.
4. Army Of Darkness
3rd Evil Dead movie. Ash (Bruce Campbell) finds himself trapped in medieval times. He must quest for the Necronomicon, a book of evil which can return him to his time. Unfortunately, he releases the evil trapped inside the book and unleashes an army of the dead.
5/5 from me.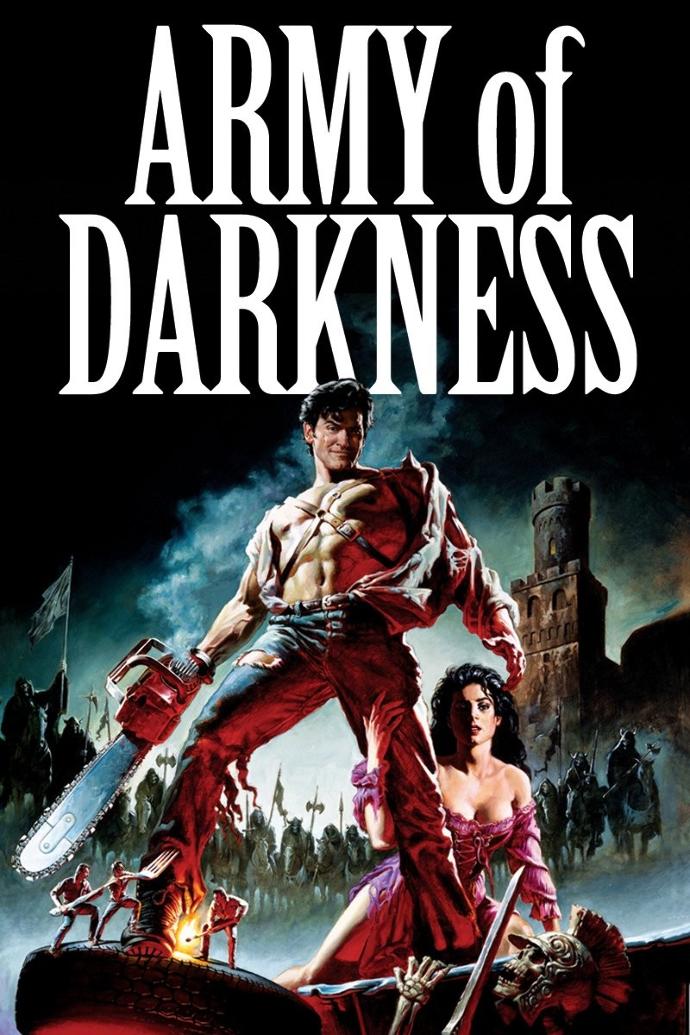 5. Spaceballs
In a distant galaxy, planet Spaceball has depleted its air supply, leaving its citizens reliant on a product called "Perri-Air." In desperation, Spaceball's leader President Skroob (Mel Brooks) orders the evil Dark Helmet (Rick Moranis) to kidnap Princess Vespa (Daphne Zuniga) of oxygen-rich Druidia and hold her hostage in exchange for air. But help arrives for the Princess in the form of renegade space pilot Lone Starr (Bill Pullman) and his half-man, half-dog partner, Barf (John Candy).
5/5 from me.
---