There are some things I follow religiously when I listen to music, or some certain pet peeves that I cannot stand at all.
No playlists
If I was doing a radio broadcast, I would do it. Otherwise no, I am and I will always be an album guy.
I won't pause the music for anything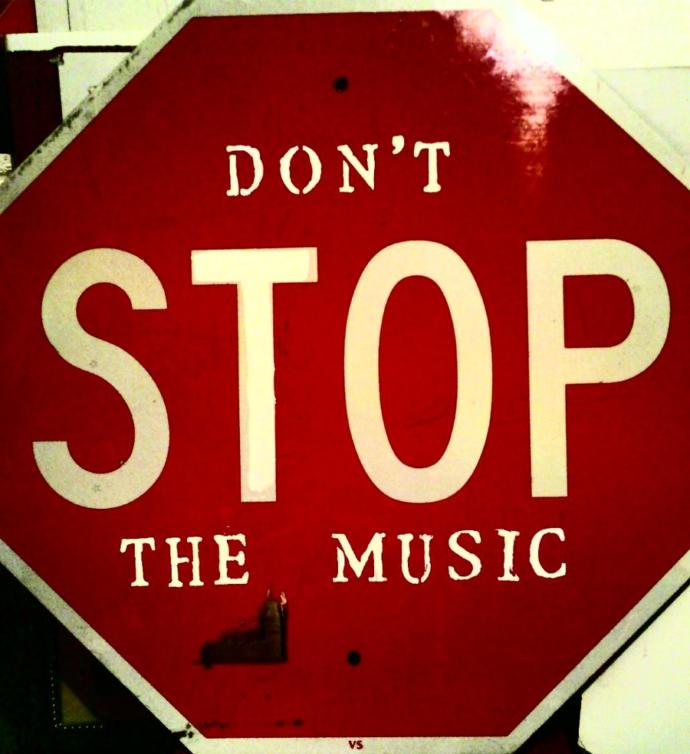 OK, if some strong earthquake occurred, I would leave the house in order to save my skin. But if someone was calling me on the phone…well, sorry but don't expect me to press "Pause" in order to talk to you. You have to wait till the album is finished. After all, I hardly hear my phone ringing because I always listen to music loudly.
PLAY IT LOUD!!!
I said it above too. Music must be listened to loudly, always. Especially if it's Rock 'n Roll related. I always turn it up to the loudest volume possible whether I'm listening to music via speakers or via earphones. Unless you are into some stuff like Ambient which was supposed to be background music, then why not turn it up loud? Even during quiet hours, you can always use your earphones. And as they...If it's too loud, you're too old!
When CD/Mp3 skips...
Oh my! This is really painful. I want the album to keep rolling without any pauses.
When I have my earphones and someone wants to talk to me
Pretty girls are excluded of course, I'm more than happy that you annoyed me. But if it's some middle-aged dude then why would I have to stop my music to bother with you. But generally it's rude to speak to someone who has earphones on, unless you didn't notice of course, but again you should apologize if you actually didn't notice it.
Skip button doesn't exist
Sure there are songs that I might like less, but when you listen to an album, you must listen to it as it is from the beginning to the end, as I said above. When you read a book do you skip the pages? Guess not. It's exactly the same thing.
When Shuffle button is pressed…
Sometimes it's pressed accidentally. So once I realize that the following song it's not the one that supposed to be, I feel extremely annoyed! I want the tracks to be in the album order EXACTLY. If they are not, I cannot enjoy it that much.
In conclusion...in music, everything must be played LOUD & CLEAR and in absolute order!
---