It's Halloween season! And if there is one thing aside from candy, decorations, and haunted places that puts people in the Halloween mood, it's scary movies!
Since I was born in 1990, I decided to make a list of the best movie of every year of my life. Let's have some fun, shall we?
1. I won't include 2018, since 2018 isn't over yet, and I haven't seen many movies from this year quite yet.
2. For the sake of argument, "Horror" will be defined as any of the following: Horror, Comedy-Horror, Slasher, Thriller, Psychological Thriller, and even some Suspense movies(although this is a rare).
1990: It
The year I was born in must have been the most pathetic year for entertainment. Aside from the fact the music, television shows, and movies in general were terrible, there weren't many true scary movies either. However, Stephen King saved us with the mini-series/movie based off of his legendary novel(The remake was better by the way).
1991: The Silence of the Lambs
There is no question with this pick. This bone-chilling thriller is known as one of the best horror movies of all time, and it was unique in the movie focused on a monster that exists in real life-a Cannibal!
1992: Sleepwalkers
This was the first time in Stephen King's history that he made his own original movie(that wasn't based on a piece of literature by him). While it definitely has it's incesty-sickly moments, it's a little creepy, and a hit way before the whole Zombie/Vampire-Movie epidemic.
1993: Needful Things
This movie is grossly underrated. Based on the novel by Stephen King, this movie showcases how humans react to what they think they need, and proves greed is the root of all evil.
1994: The Stand
Another dud year for horror movies, so why not go with the mini-series/movie which is based on a Stephen King novel? This was the O.G. version of Apocalypse movies, and none of these recent ones can top it.
1995: Tales From the Crypt: The Demon King
This is an atrocious year for horror movies, and this movie itself isn't all that great-but we know it will bring you nostalgic bursts from the original series on HBO.
1996: Thinner
This was such a hard choice, as Scream could also be worthy of this spot, but Stephen King is a master at making his books come to life. And this story is completely unique in every way, and displays one of the most eerie ways to die via Gypsy Curse.
1997: I Know What You Did Last Summer
Sorry, but another Scream movie is getting booted out again. Everyone who watched this started getting paranoid about their "secrets", and this movie lets us know the past really does haunt us.
1998: Urban Legend
Did you ever wonder if Urban Legends were real? Well, this movie will let you know. This movie is suspenseful, and keeps you guessing, as it's a classic "who/why dunnit?"
1999: Sixth Sense
In a fantastic year for horror movies, this was a tough one. With that being said, did anyone see the surprise ending at the end? Was there anyone not holding their breath throughout the whole movie?
2000: Final Destination
The first year of the New Millennium gave us the final destination. It's a movie which gives you the chills: Are we really destined to die, no matter what the circumstance is? Is there a way to cheat death?
2001: Jeepers Creepers
Where'd ya get those peepers? This movie could be nominated for the scariest movie villain of all time. Was anyone else absolutely creeped out by the creature's behavior?
2002: The Ring
If anyone ever asks what the scariest movie ending of all time is, remind them of this movie. Not to mention the infamous "video" scared the jeepers out of all of us!
2003: Dead End
This is one of the most underrated movies of all time. While it's a Comedy-Horror flick, it does an amazing job at blending both genres, and it's the only movie where I've actually been scared, and cracked up within seconds of each other. Please, watch this!
2004: Saw
This might be the worst year for horror movies of all time! What happened in 2004? Was George W. Bush's re-election the real horror film? I was trying to avoid putting any movies from the Saw series on here(since they're more suspenseful than horror-based), but I had no choice this time.
2005: Hostel
This movie lead the way for brutal horror films where unimaginable torturing, and deaths occur. Also, it has a butcher with a hunchback...it doesn't get much creepier than that, does it?
2006: The Hills Have Eyes
I never saw the original movie, but this was solid horror film in a year of duds. The imbred monster-humans were the scariest!
2007: 1408
It's about time Stephen King made his way back on the list, isn't it? Based on a short story by King, this psychological horror thriller shows us an adventure in the crazy mind of a mourning writer-father-psycho. You just have to watch it to know what I'm talking about.
2008: Cloverfield
When I first saw this movie in the theater, I had no idea what the movie would be about. As it turns out, it's a thriller where we discover what's going on through the point of view from the main character-a genius move which has been repeated in several movies since.
2009: Case 39
Another grossly underrated film. This movie is full of twists, and turns, but more importantly, allows a young child to terrify you. Who knew being a social worker could be such a dangerous job?
2010: Insidious
Even though the start of this decade had some great horror films, there really is no contest here. This movie proves that a PG-13 movie can be one of the best horror films of all time. All hail, James Wan!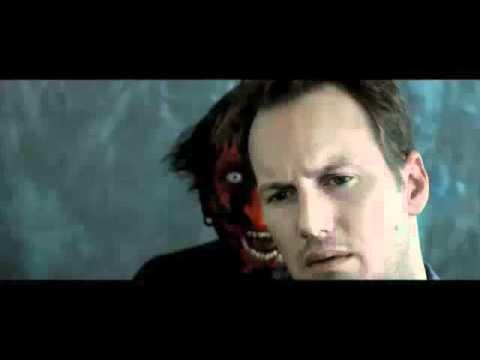 2011: The Human Centipede 2 (Full Sequence)
If you thought the first one was obscure, please watch the second one, and find out why it's been banned in most of the world. But for some sick reason, I love it.
2012: The Cabin in the Woods
Probably the most unique move I've ever seen in my life. While it falls under the trendy Comedy-Horror genre, this movie follows a group of college kids going to the cabin in the woods for some fun parties. No, this movie is not what you think it is. And even after you find out what you think it is, the last half-hour blows your mind away.
2013: The Conjuring
James Wan really is an evil genius, isn't he? This time, he turns another "possessed by the devil" movie into a unique thriller.
2014: Annabelle
At this point, I'm boning for James Wan...I admitted it. But once again, another overplayed theme(i.e. a haunted doll) is somehow a unique movie which terrifies us. How does he do it every time?
2015: The Visit
M. Night Shyamalan is the surprise-twist king, and this movie is no different. An innocent trip to your grandparents' farm escalated real quickly...didn't it?
2016: 10 Cloverfield Lane
This was a spiritual sequel to Cloverfield, and in a bizarre way, it connected to the first film. However, the surprises you go through in this bone-chilling thriller is worth the watch.
2017: Get Out
Was 2017 the best year of all time for horror movies? Possibly. There were literally about ten possible picks for this spot, and unfortunately, I could only choose one. Not only was this movie creepy, but it also found a way to touch on the current issues of social justice. Who else figured out the twist?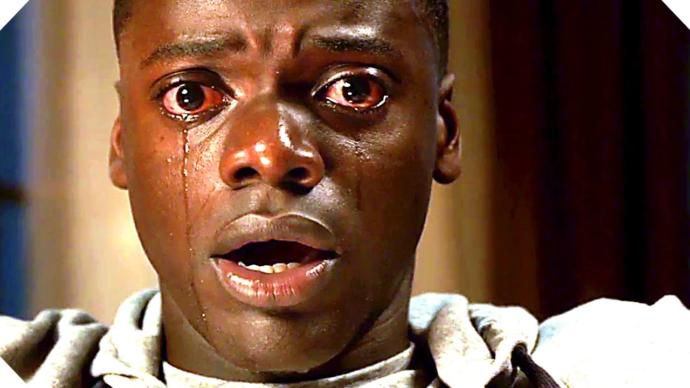 ---