I am going to try another mytake here and see what happens...
Where is a movie where you can find the wolfman
The mummy
The creature from the black lagoon
Frankenstein's monster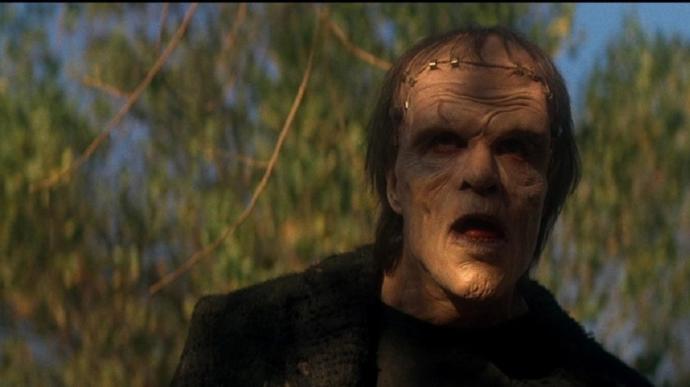 Dracula
and a group of kids that look like that came from the goonies?
Monster squad - 1987
So basically to sum it up. A group of movie monsters come to the present based on some events in the past that are connected with this town. And a group of horror movie loving kids have to band together in order to banish them supernaturally from this world. It basically feels like a monster version of goonies and in some ways the lost boys with the two frog brothers.
I am just going to post some pictures then bring up two interesting things.
So a couple of things here... first Arnie was actually present for this movies release.
and! Ryan Gosling Was inspired by this movie!
"Monster Squad Is the Reason Ryan Gosling Did The Nice Guys
Ryan Gosling confesses love for Who Framed Roger Rabbit? and Monster Squad, both of which helped shape his recent career path."
https://movieweb.com/monster-squad-ryan-gosling-nice-guys-movie/
and they also make grown mech for it like this t-shirt :)
and some amazon reviews
"This was my absolute favorite movie when I was a little kid."
"This is one for a monster fan or for those who grew up in the 80's, a can't miss!"
"This is total 80's movie making at it's finest."
"If you were a child of the 80's and want some nostalgia or if you just want to show your kids something entertaining that is not filled with over the top CGI then this is a movie for you."
I think that speaks for itself, jj over and out