Trans Am Worldwide, the Florida-based Pontiac specialist already well known for making new Camaros look like late-1970s second-generation Firebirds and even 1969 GTOs, has decided to resurrect the classic Super Sport Chevelle by following a similar recipe, calling the result the 70/SS.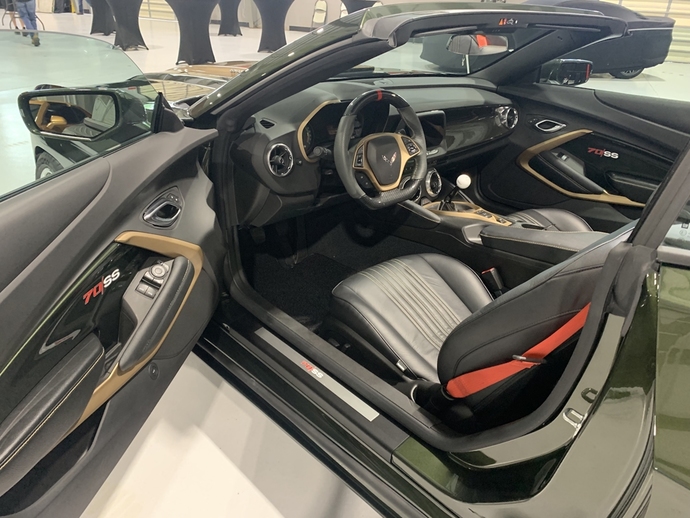 Starting with a modern Camaro convertible (a coupe won't be offered), Trans Am Worldwide gives buyers three different power options, the base motor being a 6.2-litre LT1 V8 that channels 450 hp (456 PS) to the rear wheels via a choice of a six-speed manual or 10-speed automatic transmission.
A 396 V8 pushing out a claimed 900 hp (912 PS) rear-wheel horsepower, which must have cam lobes like saw blades, is next on the menu, and that's crazy as things get unless you're one of the 25 buyers allocated the range-topping LS6/X.
Named after the legendary LS6-code V8 offered in 1970 Chevelles and Corvettes whose 450 hp (456 PS) rating made it even more powerful on paper than Chrysler's mighty 426 Hemi, this halo engine comes with a pair of turbochargers and an insane 1,500 rear wheel hp (1,521 PS). Despite the bonkers output, Trans Am Worldwide describes the engine as "streetable", though exactly how pleasant its traffic manners with that kind of output remains to be seen.
The 70/SS's new front and rear fascias are pretty convincing, and arguably work just as well as the same company's attempts to pass off the Camaro as a Firebird or GTO. You also get those iconic stripes, a cowl induction hood, and a choice of eight heritage colors, 10 modern metallics, or the option to have your car painted to a sample you provide.
Select age and gender to cast your vote:
Updates: