Leather and lace can be a tricky combination to pull off if you're not Stevie Nicks, but there's no reason not to try it out. ;)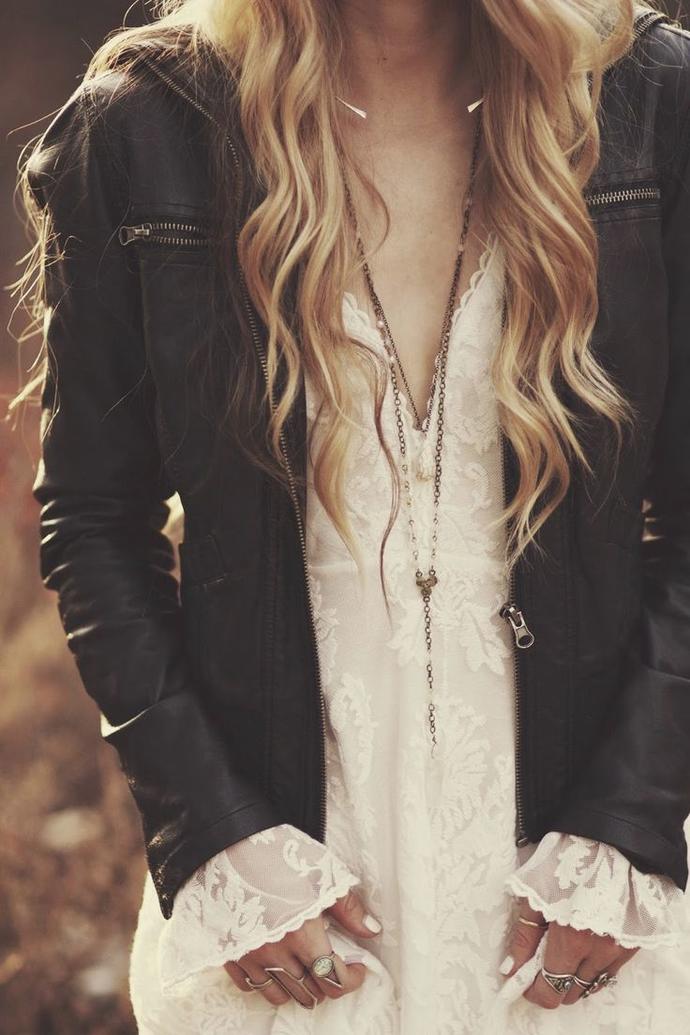 Leather and lace seem to be two very different fabrics that you can wear to achieve very different looks. Leather gives you more of a badass, rock and roll, biker chick kind of vibe while lace makes you look and feel dainty, girly and very feminine. Despite their many differences, though, leather and lace is one of the best fashion combos you can put together to create a wonderfully balanced, stylish and fabulous outfit.
Leather and lace easily fit into most personal styles. The combination is neither too girly for a serious dresser nor too rough for someone on the more feminine side. It couldn't be more easy to pull off; just remember one piece of each.
Lace top and leather jacket
Lace top and leather leggings
Lace dress, leather boots and biker jacket
Lace crop top and leather skirt
Lace dress and leather jacket
Lace maxi and leather (bag, hat, accessories, shoes)
These or any other combinations to spice up your outing be it day or night. =)
Which ones would you try?
Which ones would look best on you?
Will you dare to try it?
^_~
---