As females, we love staying on top of fashion trends and rocking the newest styles every chance we get. Since fashion trends are ever-changing, occasionally new styles arise that girls love and guys hate. Not every style is designed to showcase our figure and catch a guy's eye, but that doesn't mean we will cut them from our wardrobe – fashion-forward isn't always sexy, and there's nothing wrong with that. Here are 11 fashion trends that girls love and guys hate:
MOM JEANS
Ok fine, not all girls are ready for mom jeans.. but they are about to make a big comeback
MIDI SKIRTS
Conservative or daring, these skirts are a statement for every girl
STILETTO NAILS
A little intimidating, but incredibly fierce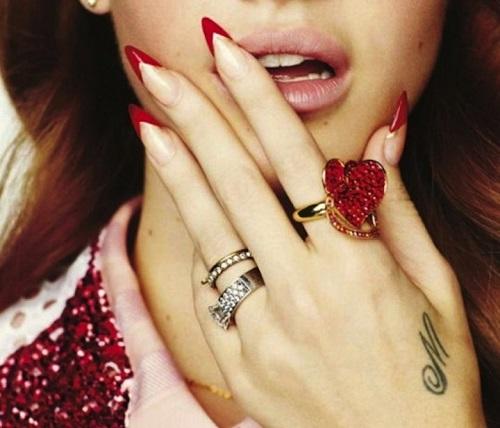 HIGH WAIST JEAN SHORTS
I've heard guys refer to these as "diapers", but I still don't see why they wouldn't be into these?
BOYFRIEND JEANS
Sometimes we just want a break from our skinny jeans + these are WAY more comfortable
HAREM PANTS
A combination of sweat pants, yoga pants, and chic trousers #win
SHOULDER PADS
For the days we just want to make a statement
PEPLUMS
Unnecessary frills, but peplums are feminine and sophisticated (and great for slimming the tummy)

UGG BOOTS
Yes, they are back too - Feet, rejoice
ROMPERS
A playful version of a dress. What girl doesn't love a romper?
HIGH WAIST BIKINIS
Sexy and feminine with vintage vibes
Guys - Are you a fan of these fashion trends?
Girls - Would you sacrifice looking sexy to follow a fashion trend?
---