I've come across so much posts about women feeling as if the new trend is about a woman showcasing how big her behind is.
In the recent years, I've noticed a huge increase of women getting plastic surgery to enhance their bottom. A lot of images of women with this shape are widely displayed and idealized, causing some of those who don't naturally have it, to feel insecure about themselves.
I'm here to tell you, be happy with what you have! Instead of trying to change it, work with it!
When you do, you will look and feel amazing in your own skin!
Becoming a duplicate of false images that are constantly displayed in our society is becoming overrated.
Instead, just be yourself because what will happen when the big booty trend disappears and the next body part trend develops?
Are you going to look to be that too?
It's just impossible to keep up, isn't it?
The worse thing that I've seen women with smaller butts do, is that they wear clothing that further draws attention to the fact that they have a flat butt.
Learning to dress for your body type is very important!
Although, my physique is slim with a big round butt I've learned to dress for mine too. I've actually learned that mini skirts work against me, because my body shape makes the skirt lift up even more in the back.
No one wants to feel as if they're wearing something that isn't properly suited for them!
So women of all shapes, I can relate to you!
Below are a lot of different looks that will compliment a woman who has a smaller behind:
---
Flare dress
A-line skirt
The flare dress and the a-line skirt work as an illusion to create a more shapely figure, for a woman who has a small butt or a straight down shape.
Paparazzi pants
The paparazzi pants hugs a womans physique in the right place. The pants hugs a womans hips, allowing it to look more fuller than it really is. The paparazzi pants flares towards the bottom creating a fun and exciting feel for the person wearing it!
Peplum dress
Peplum shirt
The peplum dress and shirt, again work as an illusion to allow a woman to look more shapely than she really is. This type of look is very flattering to most body types.
Tunic dress
These dresses are very free flowing. It does not hug any of your curves. It allows you to feel very comfortable but at the same time feminine and girly. These particular dresses are all about the leg. You can elongate your legs by wearing heels, which will allow this look to appear even more flattering. Since, this dress is free flowing it doesn't draw attention to what your body type lacks, instead it shows major appeal because most eyes will be focused on how long and elegant your legs are.
Mermaid dress
The mermaid dress creates an hourglass figure, these dresses can be worn on special occasions. There's many different designs and selections to choose from. Many of them are suited for restaurants or clubs if you're not looking to appear too overdressed for the setting you are attending.
Asymmetrical blouse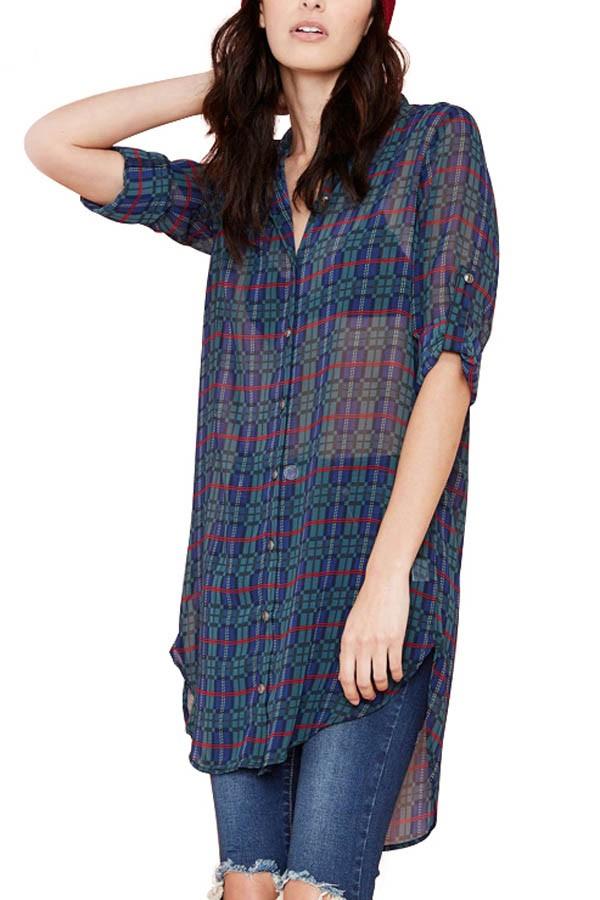 Another look, that is roomy, comfortable and free flowing!
---
So, there you have it!
You can have the smallest curves in the room, but appear to be the sharpest woman ever because you know your body and how to dress well for it!
There is no competing with that!
---