This year's fashion isn't much different from last year's... It brings some new elements, while maintaining other, older ones - like fringe...still very much in, but for this take I'm going to talk only about those really wearable trends which won't make you look nuts, or stand out too much on the street...
1. Fancy jeans!
Embellishments, sparkles, pearls, usually less to no stretch jeans are back in! Love it or hate it? Personally, I can't deal with jeans with no stretch...pure torture...but love them pearl details!
2. Transparent fabrics!

A classic, for sure - you can make it simple and classy, but be careful not to run the other route - tacky and too risque...
3. Mixed prints!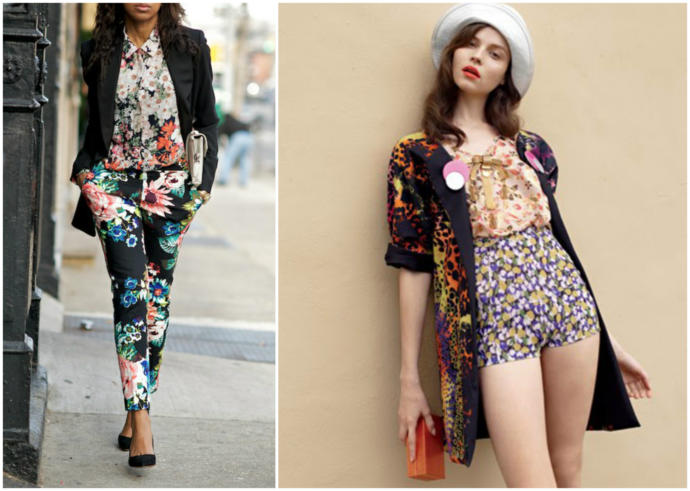 Not for the faint of heart, for sure...but definitely a brilliant move for those who know how to work it!
4. Japanese kimonos and mandarin collars!
Very conservative or traditional for some, while it's beautifully exotic to others! Also great for protection from the sun in the summer!
5. Pastels!
Dresses always come to mind when thinking of pastels - also tunics for summer!
6. Utilitarian!
Lots of pockets, navy blue and army green colors, high boots, military styling...
---