Don't underestimate the power of subconsciousness and your health.
Proof that the eyebrows are the most important facial feature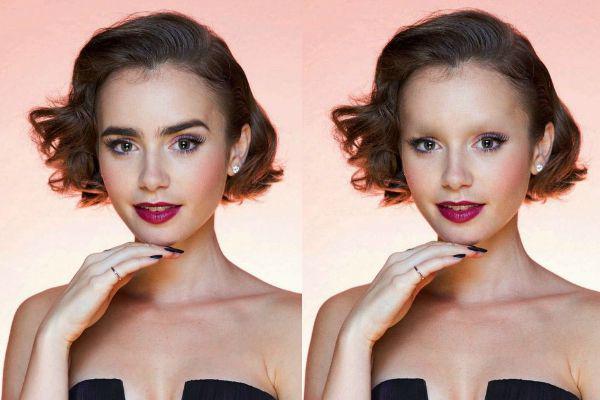 Its easy to say who this is because you have a side by side comparison. However even then you can tell the major difference in looks here. Obviously there are other factors that come into play when determining your looks. Such as the eyes, nose, and mouth. Actually according to science those are the next features. Again everything plays a role like your jawline, shape of neck, depth of forehead, etc. You get the point. I will actually cover the other features that come next after the eyebrows. Okay so why are the eyebrows the most important? What features separate us from the rest of the animals, Primarily primates? Nose, mouth, ears, jaw, heart, liver, kidney, pancreas, stomach, brain. Even eyelashes but how about eyebrows? Every other animal does not have eyebrows except other primates such as monkeys. Even then theirs does not look like the way ours do and aren't as distinctive. Eyebrows are mainly important for many reasons. They help keep away debris, dust, sweat, and pretty much anything else that could potentially get into your eyes and if that fails then your eyelashes wipe the rest off. They are also important because they help show facial expression. Lastly they divert away from your other features on your face, mainly the eyes. There was a world wide genome study in 2010 that 40% of your looks are due to your eyebrows. I for the life of me cannot find it. However here is a study backing up my claim that it is the most important feature.
https://www.nyib.edu/importance-eyebrows/
https://www.sciencetimes.com/articles/25692/20200514/study-important-facial-feature-groom-brows-eyebrow-trimmers-women.htm
The eyes
Now the rest of these aren't in order but they the next features that are most important. You hear it all the time that the eyes are the windows to the soul. I mean seriously how many times have you heard of that cliché? In retrospect this goes back to what I was saying earlier. Look at how much a difference the eyes would have made if now eyebrows were present. To say this only effects women is just purely ridiculous. If anything it stands out even more on men cause they tend to have more hairy eyebrows. None the less the eyes are the next to being important.
Nose
I am not trying to be mean here, but we all saw what happened to Michael Jacksons nose after the nose surgery. You could obviously tell how much less attractive it made him.
The nose is right in the middle with your other facial features. We see how many people wanna do plastic surgery for their nose, trying to reach the perfect nose symmetry and shape. As a matter of fact rhinoplasty is the most common type of cosmetic surgery. This is a distinct feature and unlike other features does not have a universal standard of of attractiveness. However the key here is that to have the "perfect nose" it can't have a slight bend, over hook, oversized, too small, too flared, wide, etc. How many people do you know who have nose without any of those flaws. Nonetheless we know how important a nose can be and while every feature is important in its own way it does define a lot of detention to your other features. Those are things you look for when looking at most important feature... how they define other facial features. To me the best nose shape on either gender would be something Amy Adams has. The read head for those of you who dont know who she is. Somebody like Katelyn Nacon or Alycia Debnam-Carey.
Something tiny and a little wide is nice too.
Mouth
The mouth is important for obvious reasons. When it comes to looks it can also play a fairly big factor. Too small is bad. Way too big would also be bad. Arch of the lip shape, y and x axis of the width, length, and shape all play factors too just like any other feature. Mainly they can help define and add more definition to the overall circumference of the jawline and cheek bones.
conclusion If you can take anything away from this its that the eyebrows play the biggest role and now you know why. When you look at important you need to look at what features enhances and creates distinction and diversion towards other features. No other feature does that more than the eyebrows. Do not underestimate the power of the subconscious. Just because you don't think about something a lot doesn't mean it doesn't have a play a big merit. I don't have any eyebrows due to having Alopecia. Love and be grateful for having your most "basic features". External health is just as important as internal health.